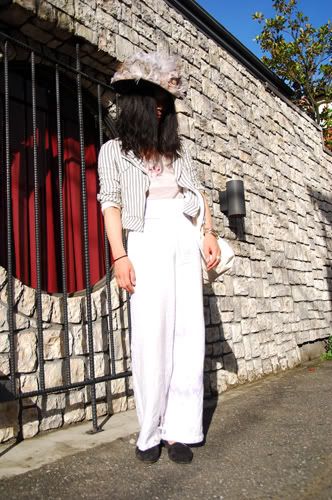 (via
dropsnap.jp
)
I love a man in a good hat. Especially a feathered hat.
Or a cowboy hat.
Or even a flower hat.
I wish more men would wear hats these days.
In a strange turn of events I am currently craving pastel pink. Perhaps these peeps have something to do with it....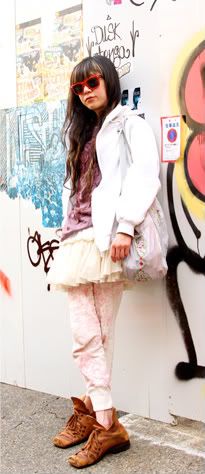 For a very long time I have rejected the colour pink. I think I feared that because I am so 'young and girly' looking already (petite, pale, blonde, blue eyes) that it would just make me look even more like an infant. In a bad way, not in an adorable 'I'm so innocent and feminine and charming' way. So, while I still look much younger than I am (last week someone asked me if I was 15...I just turned 22....hmmmm...I'm sure I'll appreciate this one day) I think my prejudice against pink is fading. Especially when styled as above. That tutu is also quite amazing and I love that while her outfit combination is so unexpected, she makes it look so
right
. Everything just fits perfectly. The same for the man above who has completely revolutionised the connotations of male + pink in my mind. I will no longer think of the "aussie bogan male wearing a pink polo shirt to show he is so hip and metro" but will now remember this beautiful image. The only thing missing is a hat.