"I am interested in what I call 'little memory', an emotional memory, an everyday knowledge, the contrary of Memory with a capital M that is preserved in history books. This little memory, which for me is what makes us unique, is extremely fragile, and it disappears with death. This loss of identity, this equalization in forgetting, is very difficult to accept."
Les Ombres (The Shadows), 1986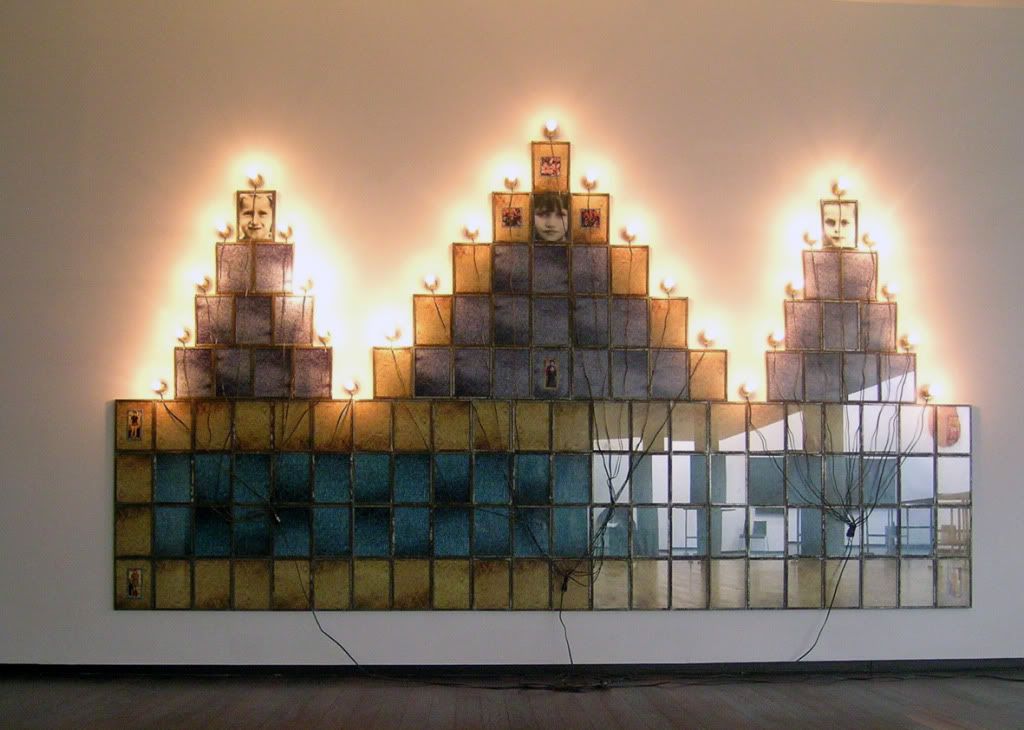 Monument, 1986
(via google)
Late last year I was lucky enough to visit Stockholm and while there got to see an exhibition by one of my favourite artists, Christian Boltanski.
Shown at Magasin 3, a gallery housed in the shipping docks on the outskirts of the city, the exhibition, titled Les Archives, was a brilliant and extensive series of installation works.
Boltanski's trademarks were all there; the dark rooms, the use of small individual lighting to mimic candles, the eery use of photography to remind the viewer of their own fragility and mortality. The experience was disorientating; walking through an almost pitch black room into a corridor with a projected, morphing image of the artist himself that you had to cross through to get to the rest of the exhibition. The use of sound was also beautifully poetic and disturbing at the same time. Foreign words echoed around the room, seemingly spoken by the strange wooden structures that filled the final and largest of the rooms, their presence haunting and dominating at the same time.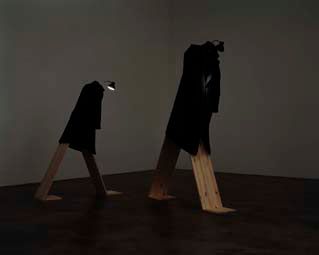 (via
www.magasin3.com
)
Besides the installation works, Boltanski asked visitors to contribute to an archive of heart beats that will eventually be housed on the uninhabited island of Ejima in Japan.
(via www.magasin3.com)


The process of recording each heart beat was handled in a very scientific manner, and you could even purchase a recording of your own heart beat with a stamped, numbered certificate.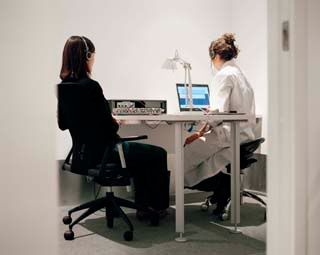 (via www.magasin3.com)
In my opinion, one of the greatest artists of our time.