I've been a dress and tights girl for a VERY long time. For many years I did not even consider wearing jeans or trousers, I had in my mind that they were unflattering and uncomfortable and found it much easier to throw on a dress and head out the door. I believe I made this decision around the early 2000s, during the muffin-top hipster jean era. Well, in the past year I have seen trousers in a whole new light. Suddenly, they seem like the easier option. Regardless of my love for fashion, I always consider comfort and practicality when standing in front of my wardrobe each morning. Living in Melbourne and being a public-transport-catching student I cannot escape the major influence the weather has on my daily attire. Besides the inconsistency, the rain, the cold, the heat, there is one element that has been the key to my current trouser craving: the WIND. For some reason, whoever designed my university decided to make it a wind tunnel in every way possible. Even if it is not windy anywhere else in Melbourne, it will be on campus. This proves quite difficult when wearing dresses. So now thanks to the maddening wind I have discovered trousers.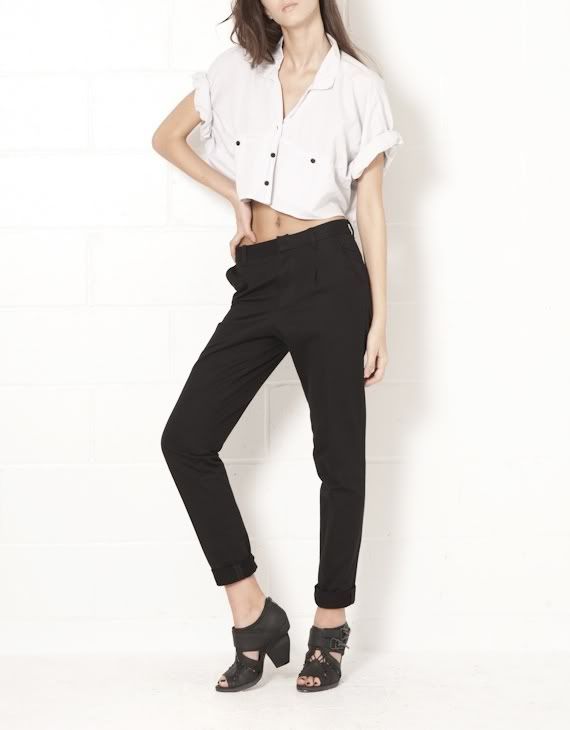 I have only a few
accompanying trouser photos right now, because really they aren't very mind shattering. I'm talking simple, everyday, practical trousers that allow me to walk without flashing everyone outside the library and that let me wear whatever crazy tops or shoes I feel like without feeling like a circus. I have a few pairs that are serving me well, but when I feel the urge to buy more I'll be heading to Oak, Creatures or Alpha 60 (who have a dashing black pair in store now on sale!)
Yet with a new approach to dressing (seriously, the wind has actually revolutionised my wardrobe) has come other "needs" such as socks to wear with my trousers. Ok, so I did own socks previously but they were boring socks bought for pilates and bumming around the house. Luckily HAPPY SOCKS saved the day, making colourful socks look fun and sophisticated...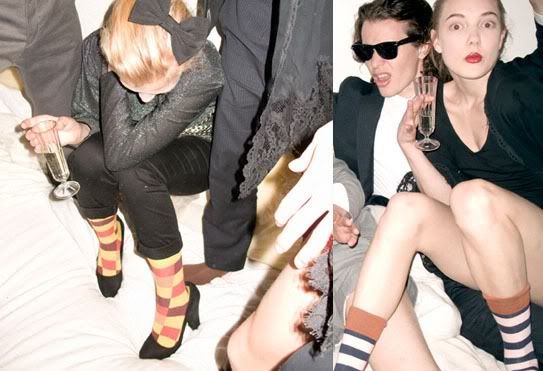 Now maybe I should go search for some shorts before it really gets warm...