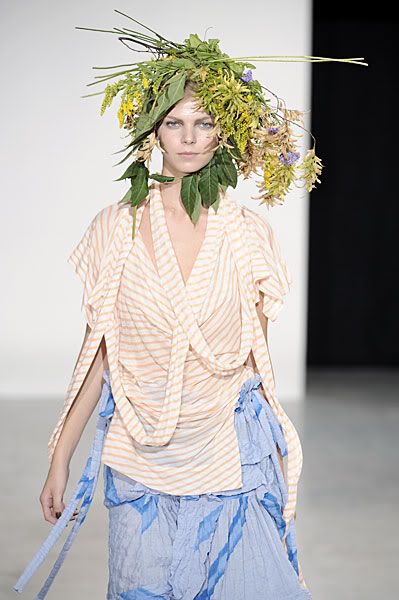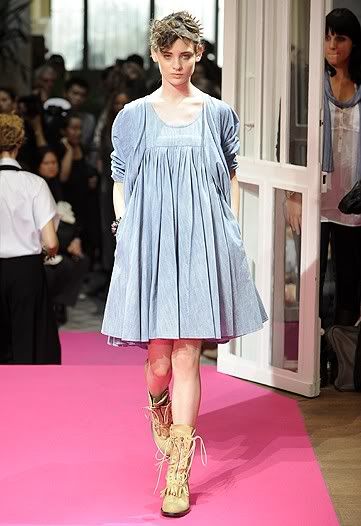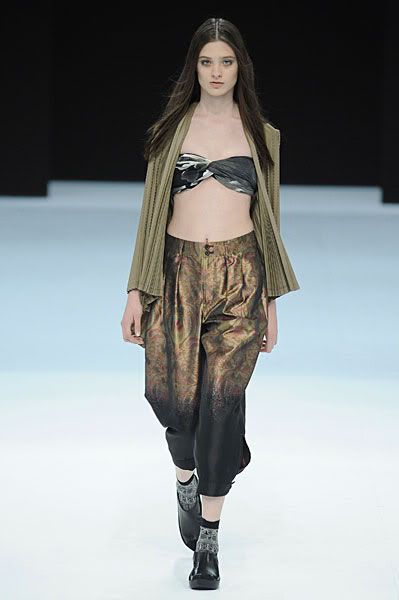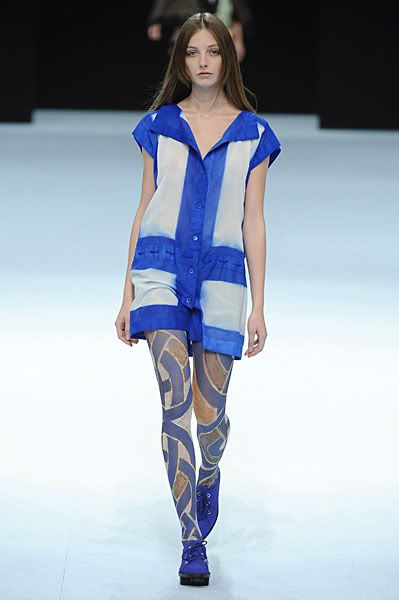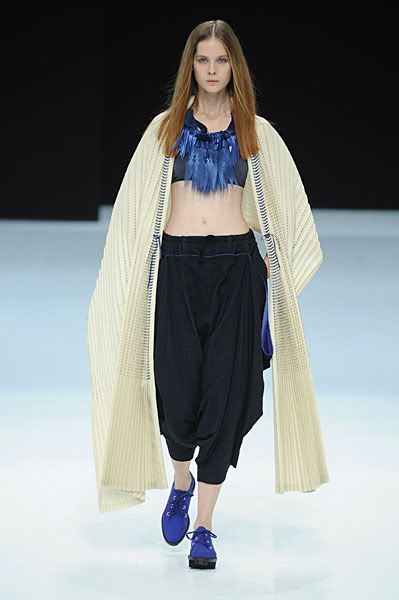 (From top: 1- 3 Bernhard Willhelm, 4 - 5 Limi Feu, 6 - 7 Peachoo & Krejberg, 8 - 10 Issey Miyake. Images via The Fashion Spot

)
Some favourites from Paris Fashion Week S/S10 so far.


The volume, colours and textures are really beautiful in all of these collections. Issey Miyake in particular - WOW. I haven't really paid much attention to Miyake recently but this is just brilliant. I want to wear that last outfit (although with a longer top haha) right now!

Really kicking myself that I didn't snap up the Minimarket S/S 09 bright blue leather brogues when they were on sale in August.

I will certainly be keeping these images in mind when shopping and getting dressed over the next few months as the weather warms up. I'm actually getting very excited about Summer! Daylight Savings begins tonight and I have a mere 46 days until I am finished with uni for the year.... swimming, reading, sewing, wandering, eating lots of fruit, escaping to the beach, HERE I COME!

I may even don a leaf/shrub head piece while lying under a tree sipping on a gin & tonic... can't wait.