Tonight I finally made it to the
Arnsdorf
Pop Up shop on Gertrude St. in Fitzroy for a special shopping night with discounts, samples and free drinks in collaboration with
Michi Girl
.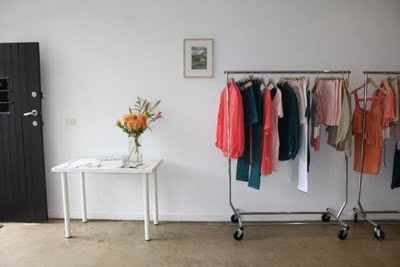 The store itself is gorgeous, with lots of racks of colour co-ordinated clothing that are all impeccably made. Besides the discounts, which were generous with up to 40% off and samples going for only $100, it was so exciting to see the entire collection in one place and feel the beautiful fabrics and see the quality of each piece up close. I really can't gush enough about this label, I am so proud that we have labels like this in Melbourne.

I love love love Arnsdorf but at the moment, as a student, I can't afford it full price so was very happy with the prices. I limited myself to one item, but have been thinking about a few others and may just have to go back after Christmas....

After much deliberation with a friend I decided on the black organic linen cropped bustier. It feels wonderful on and I love the back detail that adds a clever twist to a classic shape. I have been trying to find more cropped tops to wear with my many high waisted skirts, shorts and pants, and this is just perfect. I am so pleased, I can now only hope the Pop Up store becomes permanent.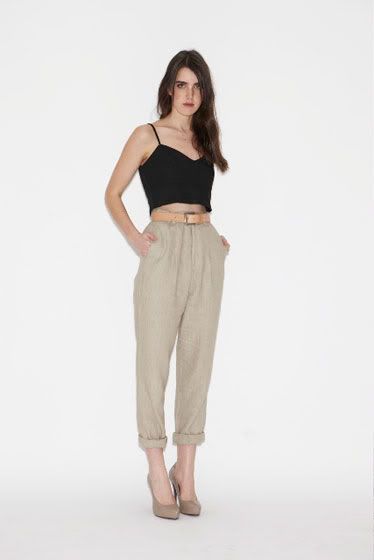 The other pieces that I can't stop thinking about....