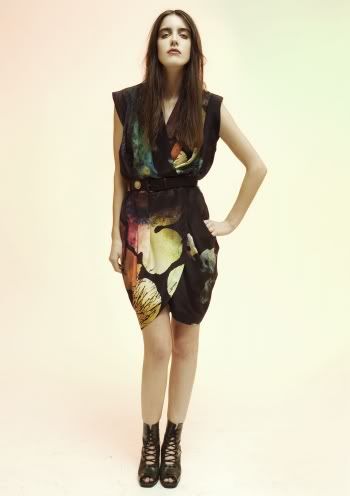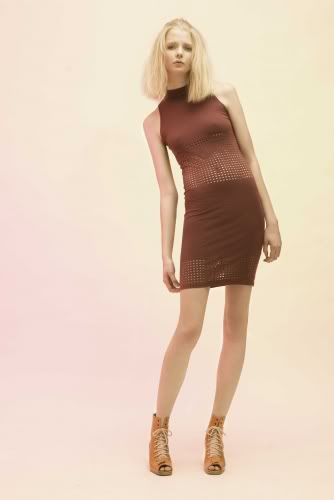 This morning I trekked over to the TV Sample Sale at their studio on Lonsdale St. I had high hopes, as last season their sample sale was really great with heaps of current and past season stock at decent prices. I was not disappointed this time either, and managed to get two samples from their current summer collection
Army Dreamers
. Excuse the poor photographs, I really should invest in a better camera soon, but my point and shoot digi will have to do for now. While these photos absolutely do not do the garments justice, they give a good enough idea.
First I picked up the printed top, which is unbelievably soft with beautiful drape in real life. It is a departure from my usual muted or monochromatic taste, but I was drawn to the divine print. It is similar to the print used in the collection, but is slightly brighter. I love that it is a casual cut with such an extravagent print, and that I can roll the sleeves up, tuck it in high-waisted shorts, or let it hang.
Secondly is a top version of the perforated dresses from the collection. It is a more dusty pink than the photo suggests, and again was a sample colour and didn't go into production. I can't wait to wear it with navy and cream, or under a nude sheer blouse.
They also had the knitted hat from my
Wishlist
on sale, but after trying it on I realised it really should stay in my imaginary wishlist as I looked like a sea creature crossed with a crazy old woman - not in a good way.
Anyway, in conclusion it is a great sale and it is on until Saturday so if you have some cash to burn head on down. Details
here