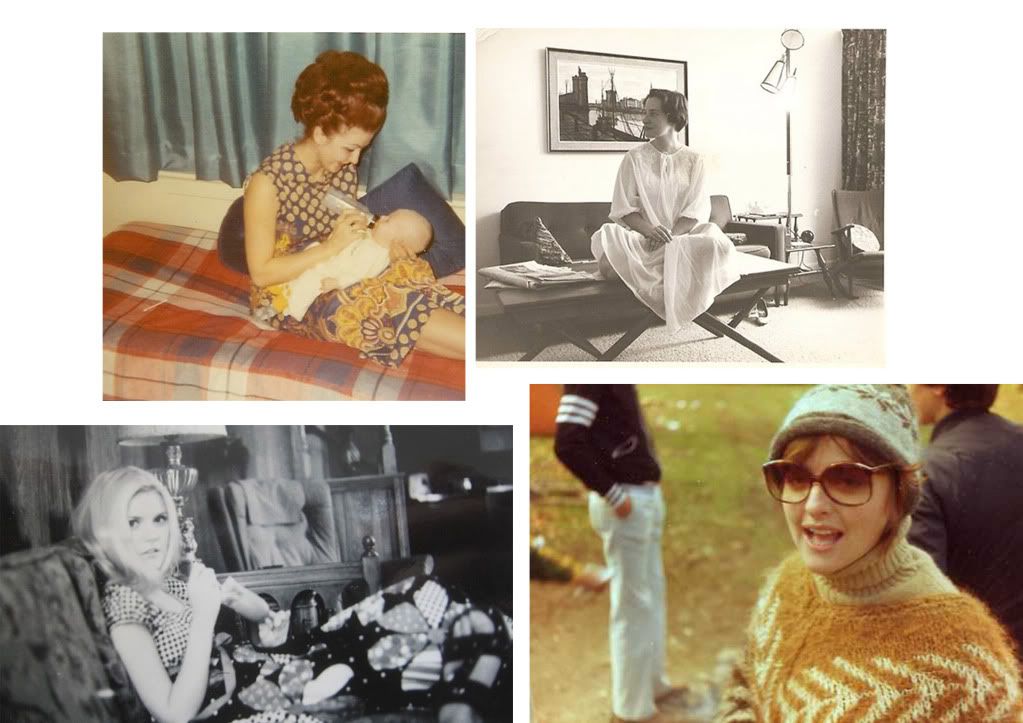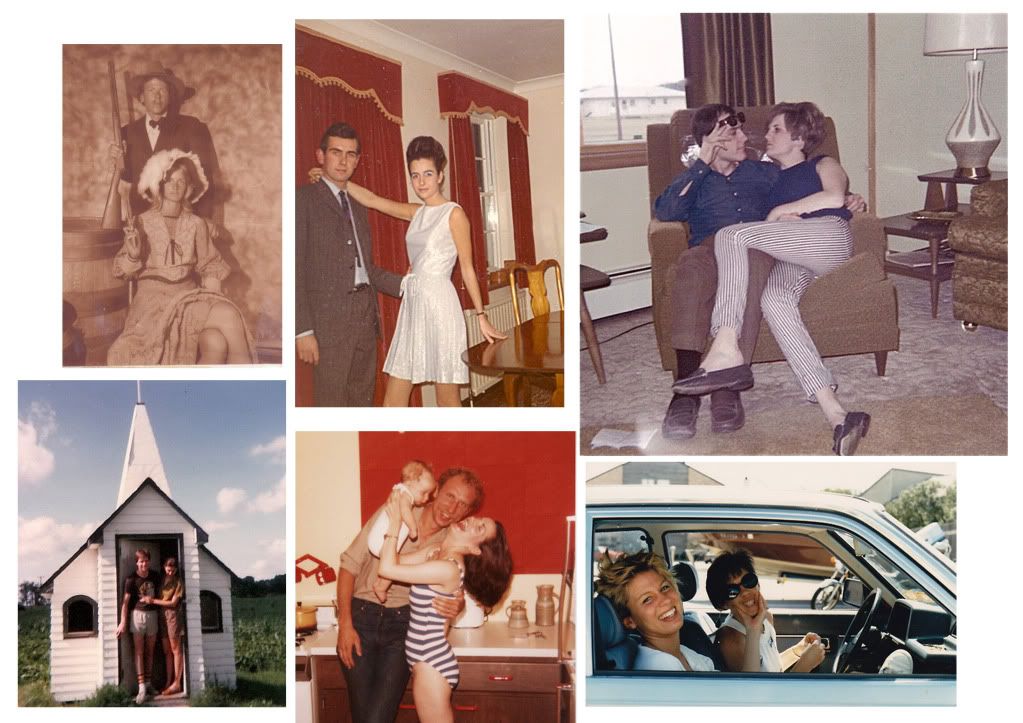 Stumbled across
My Parents Were Awesome
a few days ago and have been transfixed ever since. I have always been drawn to old family photos, both of my own family and of strangers. I have a small collection of photos of strangers that I've found or bought over the past few years in junk stores and at markets. There is something so powerful about saving a once treasured family portrait or snapshot, but it is also kind of creepy. I remember when I collected my first set of photos there was one image of an old lady neatly dressed in her Sunday best that I was particularly drawn too. The first night I owned that photo I dreamt of the old lady from the photo following me around, asking me why, nothing specific, just why? I now keep that one photo in a box.
Two years ago I also found piles of old family photographs from my father's side of the family in storage. They were fascinating for so many reasons, most of which I won't bore you with, but I was especially interested in the feel and the look of each photo. There was such variety, and the quality was very impressive considering many were just snapshots, but through the process of film they become something more; an object, an
artifact
, a
memento
. There really is something about the tactility and the palette of old photographs that has been lost with digital. I also fear what would be left behind for future generations if digital storage
falters
(or maybe that is just me who loses images unless I print them out). I've decided to start printing a small selection of photos every few months to create a real live photo album. Call me old fashioned but to me sifting through a photo album on the couch with a cup of tea is so much nicer than clicking through a gazillion albums on
Facebook
.
But enough ranting, I can't deny the
internet
is amazing and without it I would never have access to
My Parents Were Awesome
. It's beautifully simple: people send in scans of photos of their parents 'before they were parents'. Browsing it is a great way to spend an afternoon (perhaps with a laptop on the couch with a cup of tea......)
And what have I learnt from these awesome parents?
- I want to wear striped skinny trousers with loafers NOW
- I want to go on a road trip with a friend in a pale blue car NOW (actually am doing this next Tuesday minus the pale blue part)
- If I get married I want it to be in a tiny church
- If I have a baby I want a retro print shift dress, gigantic red hair and plaid bedspread to go with it
- Flowing white dresses,
striped
bathers and massive brown wool jumpers are ALWAYS good