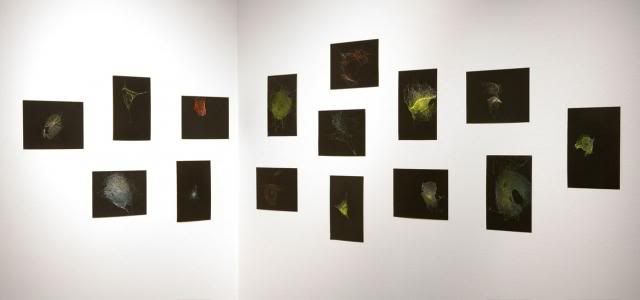 Universes
by Sandra Selig, 2008.
Spider silk, enamel and fixative on paper
via here

These works are mindblowing. They are made with SPIDER SILK, and are even more beautiful in real life. I have no idea how one would go about making this, and the mystery makes me like the works even more. I sometimes feel real skill and technique often get pushed aside in contemporary art, so I always love seeing artists like Sandra Selig who have a sense of craft as well as concept. I feel the same way about fashion actually.

Beautiful paper sculptures - artist unknown


(please let me know if you know who this is by/where it comes from,
I forgot to save the source)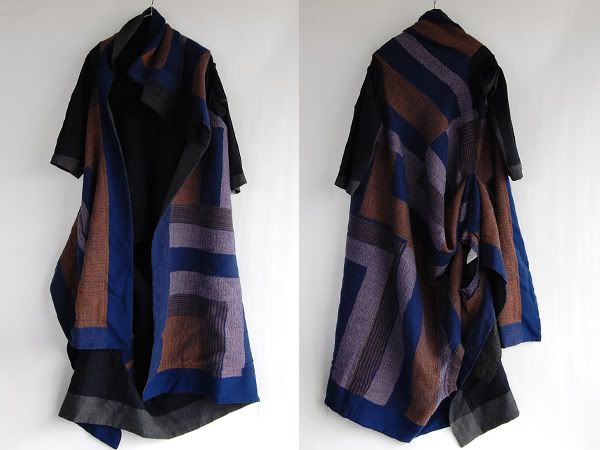 My ideal winter coat by Comme des Garcons found via Japan Yahoo Auctions a few months ago.
I was too poor and lazy to buy this at the time and now I really REALLY wish I owned it.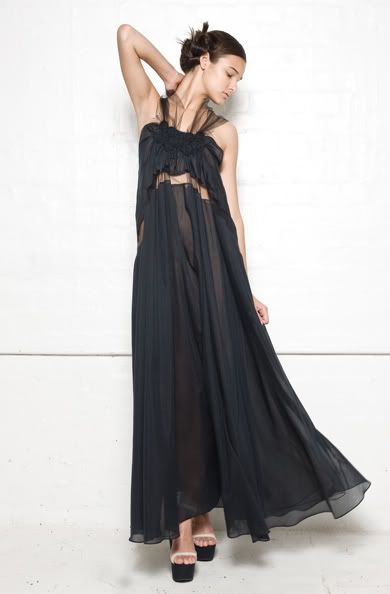 Akira
Printemps 2010 Collection
These dresses make me wish I had somewhere fancy to go. Maybe I should get married - although I should probaby be getting married for other reasons. Maybe I should marry the dress? (and those shoes)
I really love this image. I'm so excited for autumn and winter dressing.
(Unfortunately again I didn't save the source so if you know where it is from please let me know.)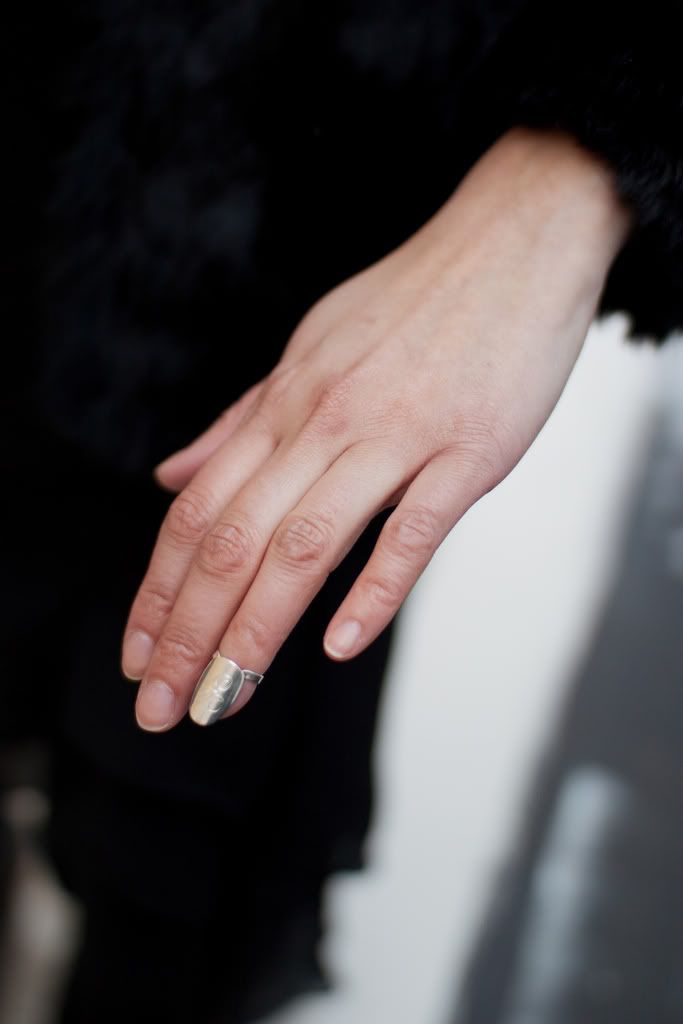 Genius fingernail ring by Anna-Sara Dåvik via
Stilinberlin
I've been super busy this week working on an upcoming exhibition, finishing off my exchange application and catching up with friends. Please forgive the haphazard nature of this post, I just had a few images and ideas I wanted to share.