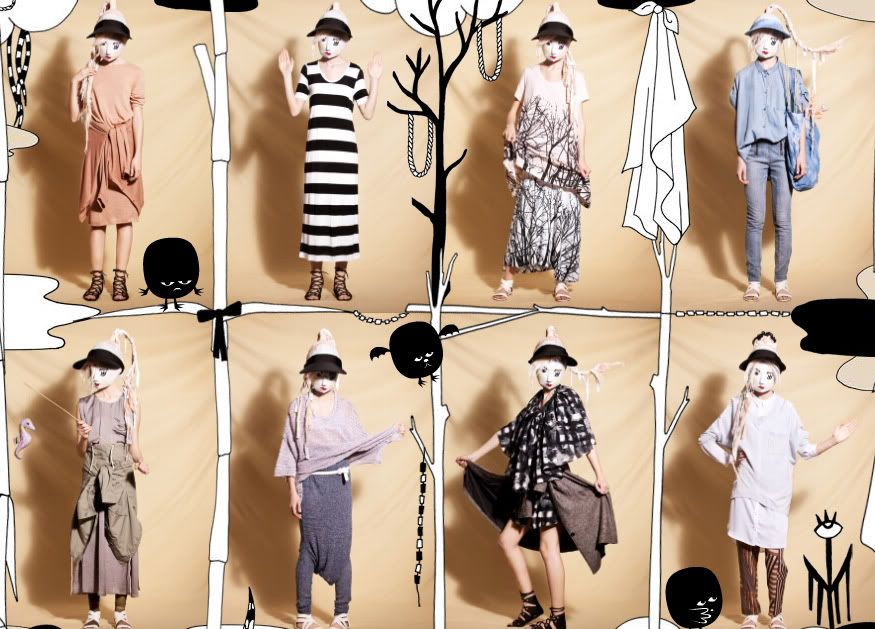 Dear
Monki
,
Every season I enjoy looking at your collection and picking out lots of items I would buy if I didn't happen to live thousands of miles away from you. It is bearable at first. I can accept that you still don't have an online store, that for whatever reason you remain exclusive to those that live nearby (or those who utlilise personal shoppers such as the lovely
Filippa
). But then you turn around and release photos like these, where the seemingly simply, cute garments are transformed into pure joy. It is no longer bearable. Whoever is working as your stylist is incredibly talented. So now I am begging you to please please PLEASE open an online store. That ships to Australia. And while you are at it please get your sister
Weekday
in on the act. For now I will continue loving you from a distance, while attempting to recreate outfits like these with whatever riff-raff I can find on this side of the globe. But know that I cannot help loving you when you rip out lookbooks like this.
Love, Ally