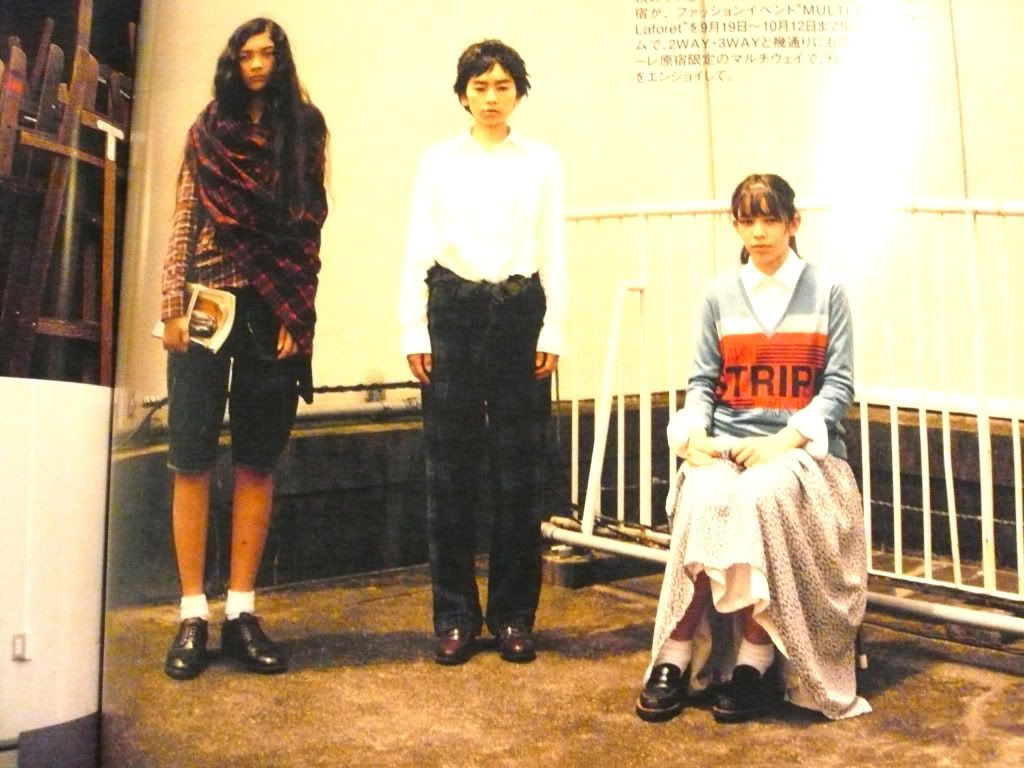 I am terrible at my blog promises, so while these are not from the current issue of So-En they are a selection of images from previous issues that I wanted to share. I will get around to posting some from the latest edition, I'm a little delayed when it comes to these things. From these images I have established a few things:
- I want to draw a little paw on my arm like the first photo. Or wear a printed top and copy the print's motif with bodypaint onto my arm or chest, just a small, subtle detail that confuses the eye.
- I really want some more tartan in my life. I think I just want some tartan fabric I can play with.
- Those baseball jackets (or whatever they are called) look really good when worn with giant pom pom beanies. Who would have thought?