I have returned to the blogging world after a long break in which I spent one week in bed with a cold, one week studying for exams, one week visiting friends in Sydney and another week down the coast and pottering around home getting ready for my move to Paris in just over a month. (eek!)
Now to get back in the blogging mood I have answered a short Q&A that was sent to me by
2threads
.
1.The time you felt most inspired by fashion – your most inspiring fashion moment
I took a gap year after I finished high school and went to London and took some summer school courses in fashion design at Central Saint Martins. It was truly amazing, not just studying at what is such fantastic and renowned school but also living in London for a few months all alone and feeling an overwhelming sense of freedom and independence. I had always loved fashion but this experience introduced me to so many new designers and new ways of thinking. It was also inspiring being around so many other people who were enthusiastic about fashion, as none of my friends were interested. I remember distinctly this was the first time I properly learnt about Martin Margiela and his genius ways.
I'm planning to check out the
Margiela exhibition
that is currently on in London when I head over in August. Cannot wait.

2.The time you were proudest of your outfit or style
Hmmm, tough question. I was very proud of my primary school graduation outfit, circa 1999. I wore chopsticks in my hair (inspired by Girlfriend magazine), glitter make-up and some seriously rad blue suede platform sandals that I wish I still owned. Actually thinking about it now the Junya Watanabe blue platforms I own are very similar.. weird, some things never change.
3.The Time in Fashion you would most like to return to
I'm a big fan of late 80s/90s British fashion - Galliano, McQueen, Hussein Chalayan et al. But to be honest I enjoy the freedom we have today to pick and choose from every era, and there are so many amazing contemporary designers like Comme, Bernhard Willhelm, Ann Demeulemeester, Dries Van Noten, Bless, Zucca, Anntian, etc etc etc etc. that it would be too painful to return to a time before they existed. I would miss them too much.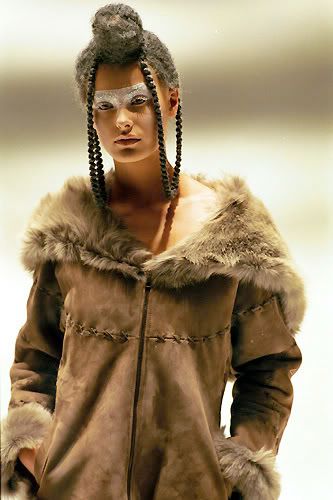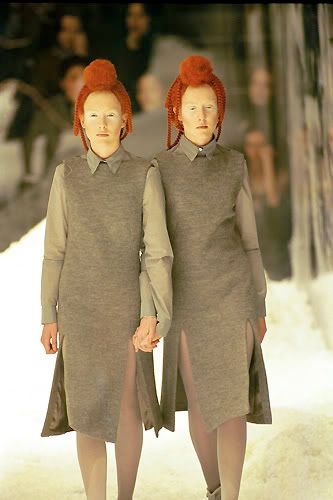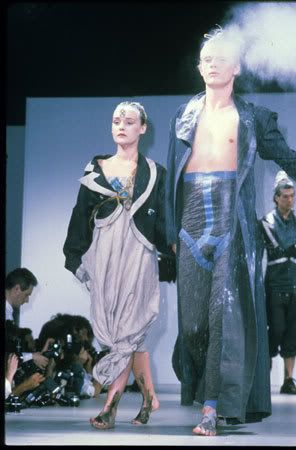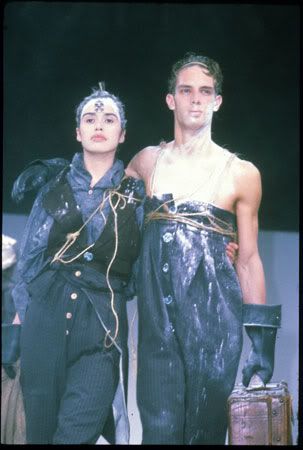 1 - 4 Alexander McQueen
5 - 7 John Galliano