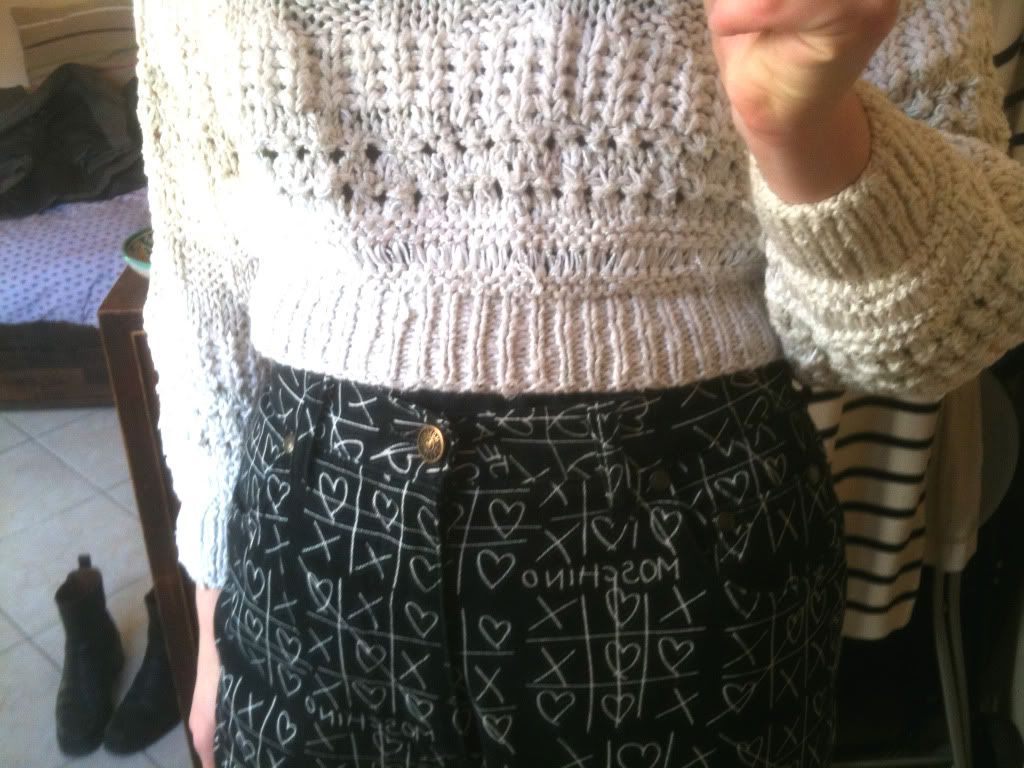 Moschino printed jeans x 2 from ebay with Topshop striped top, my mum's old knitted jumper and Nilson boots.
I've spent this weekend essay writing, so to cheer myself up I decided to wear fun jeans and this morning went out and bought myself a fresh croissant for breakfast. They sure know how to make em (Moschino: jeans, Paris: pastries).
Now back to the books...