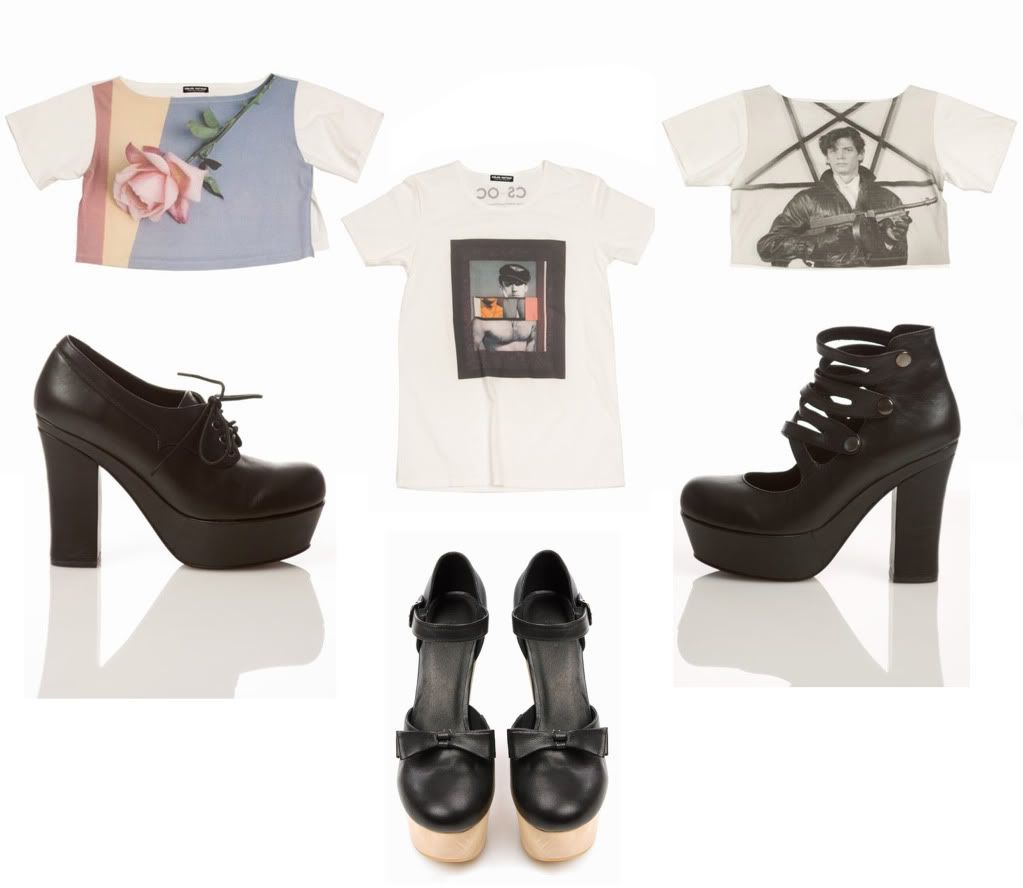 Chloe Sevigny for Opening Ceremony shoes and Chloe x Robert Mapplethorpe for OC tees
Available for pre-order here
I've been drooling over these Chloe for OC items, and dreaming that the weather would let me prance around in platforms, a printed tee, and some kind of flowing pleated skirt. This winter is really getting to me, I never thought I would miss the Australian summer so much. Although, I think my current dressing/fashion-rut is also based on spending the past six weeks cooped up in my room endlessly studying.
Luckily, Christmas holidays are nearly here, only one more assignment and two more days and I'm free!
This weekend I'm off to Brussels to visit Vliin and I can't wait, the future is looking bright.