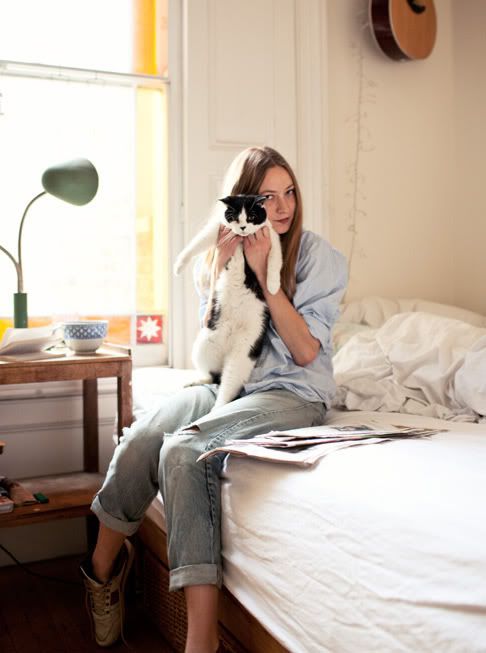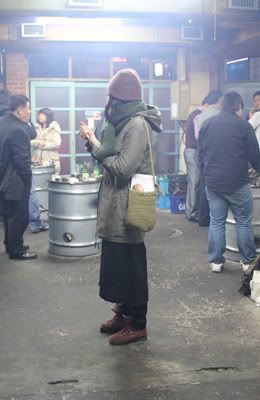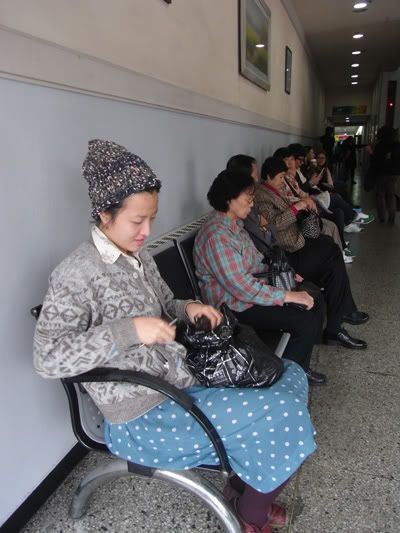 1. The perfect combination - well-worn double denim, sneakers and a cat from
Backyard Bill
3. I want that blanket (and sandals, and jumper for that matter) - Margaret Howell S/S 11
It's grey and rainy in Glasgow this week, but I've enjoyed the change. This morning I went running through the park behind my apartment in the rain and it was exhiliarating, highly recommended. I also booked myself in for a much needed haircut tomorrow. I always get nervous going to a new hairdresser, will see how it goes. This week I also went to see Black Swan and 127 hours, both of which I have mixed feelings about but overall were worth seeing, in all their disturbing glory.
Right now though all of this seems very trivial, and all I can think about is Cyclone Yasi, which is ripping through already flood-devastated areas of Queensland. I've been checking news updates all afternoon, and came across an interesting article on The Guardian website
here
which asks if this will finally motivate Australian leaders to take a proactive stance when it comes to climate change. I don't want to rant too much here, but I really hope that these terrifying messages from Mother Nature are heard by those in power and that minimal damage is caused.