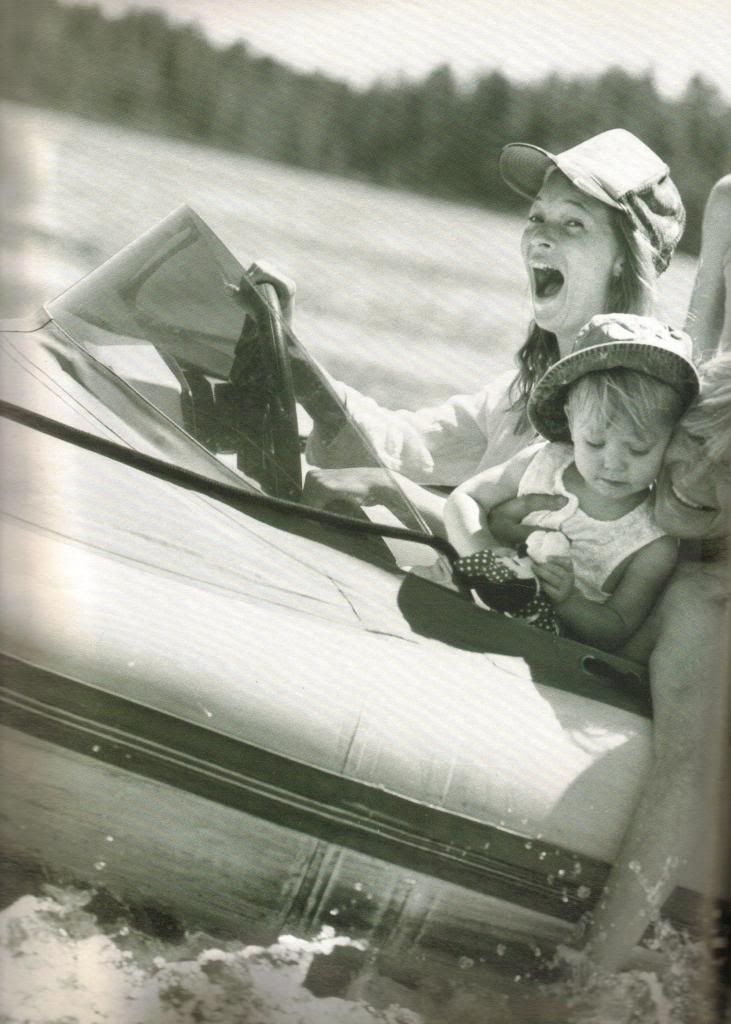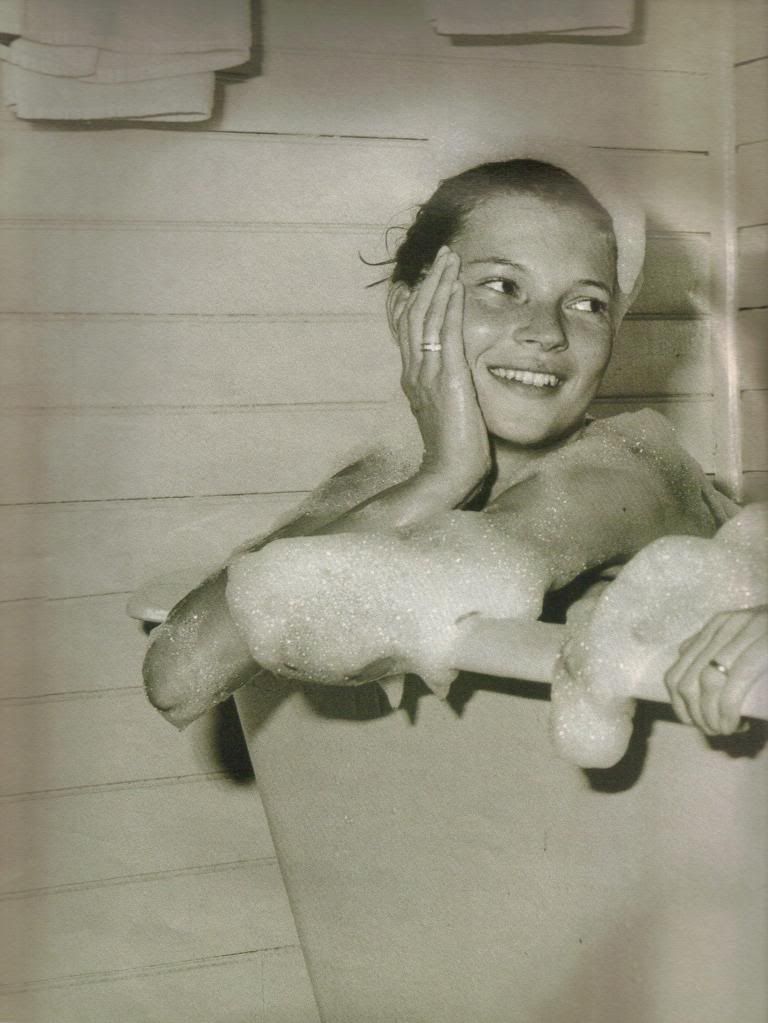 High Camp
W Magazine, November 1997
Shot by Bruce Weber
Featuring Kate Moss and Stella Mccartney
I miss summer holidays spent running around barefoot, wearing grubby old t-shirts that smell of sunscreen with caps covering damp hair, drinking home made ginger beer and eating fish and chips on the beach. I'm really looking forward to the weather warming up so I can head off on weekend trips and go camping in the highlands and on isolated Scottish beaches.
And with that said, I think one of the reasons why I love this editorial so much (which by the way is much, much longer than what I have posted..check out the whole thing
here)
is that the focus is on mood and atmosphere, rather than 'fashion'. Because to me, seeing a model pouting in some abstract pose wearing ridiculously expensive clothing might look aesthetically pleasing but...so what?
That is as far as it goes. I'd much rather see some life, some emotion, something more than glamour and sparkle.
Something that inspires not just my clothing choices but also my imagination.