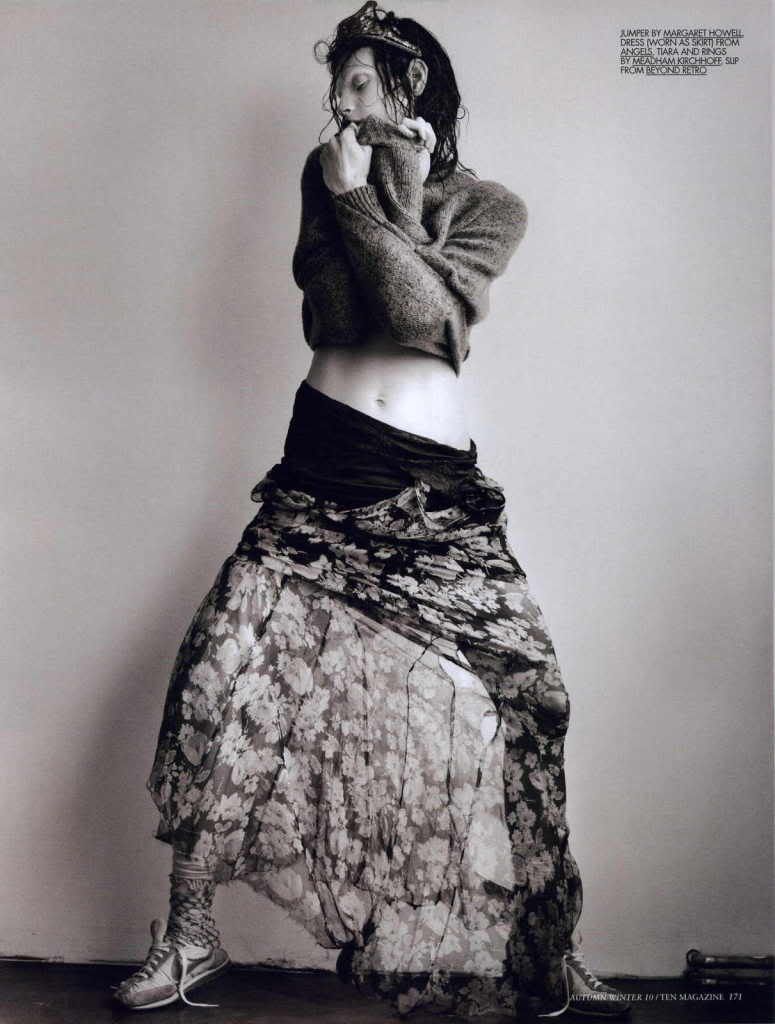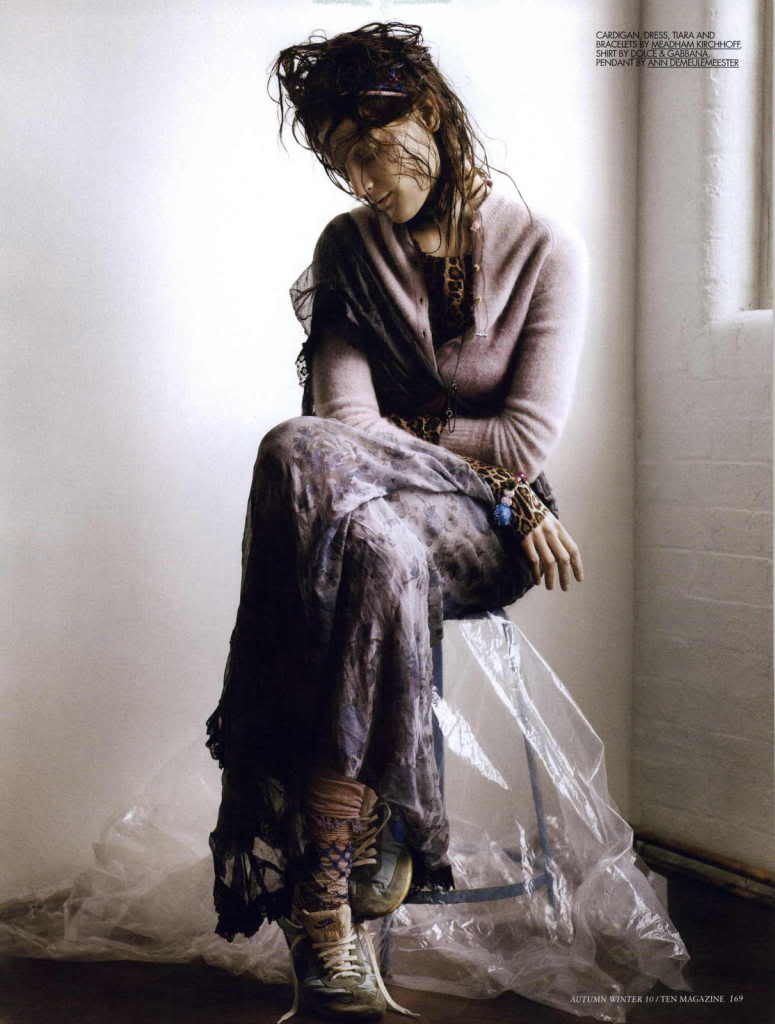 From 10 Magazine, Autumn Winter 2010
Styled by Jacob K.


Hello long sheer skirts, floral prints that look like they are decaying, wooly jumpers, layered socks and sneakers. I cannot wait for the weather to warm up so I can wear jumpers without a coat and four scarves tied around my head.
I bought some second-hand Adidas shell toe trainers on etsy yesterday after having them in my favourites for far too long.
I think the final tipping point was this fabulous post by
Miss Woo.
I had a very similar pair in baby blue when I was around 14, and really really wish I still had them.
Lately I've been longing for way too many items I wore in my early teens, maybe because I've been thrust into the post-study 'adult' world but whatever the reason I am ok with it, there is great comfort in revisiting forgotten favourites.