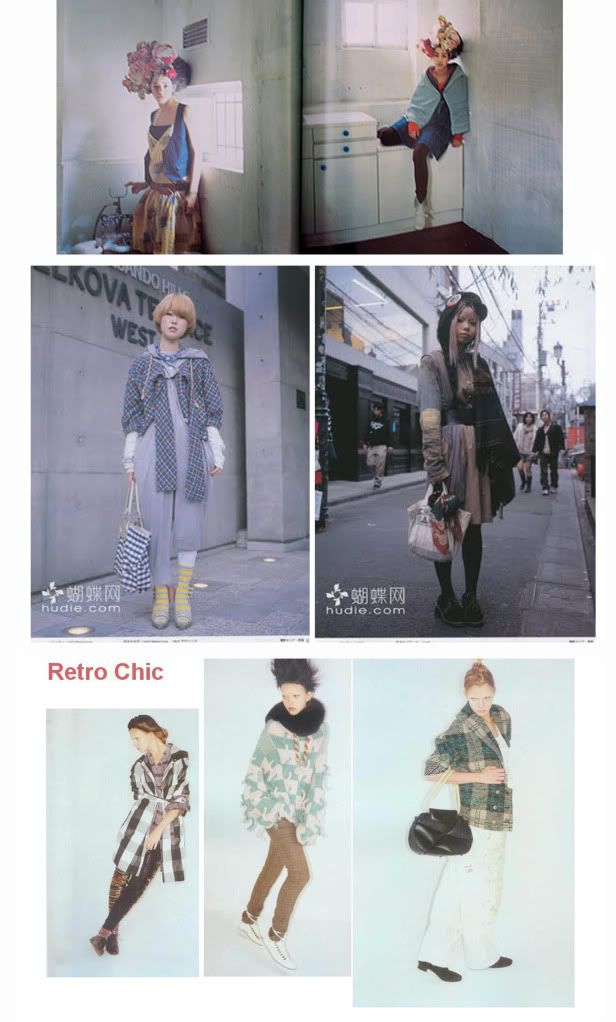 Middle: Streetstyle from Fruits via
kkkeiOK!
I've been a huge fan of Japanese designers, streetstyle and of course magazines such as So-En for years. They are a constant source of inspiration
,
and one of the things I miss most about Melbourne is my monthly trip to
Kanga Kanga
to pick up the latest issue of So-En and browse other favourites like Fudge.
The recent events in Japan have been horrifying to say the least, and while the coverage has been heartbreaking it has been uplifting to watch so many bloggers and other creative people supporting Japan through direct donations to the
Red Cross
, auctions and donating profits from the sale of
cakes
,
t-shirts,
zines
and more. Claire from
Lola is Beauty
and Siri from
Ringo, have a banana
have both posted some really great ways to donate. There are also lots of great products on
Pay for Japan
with some or all profits going to the cause.