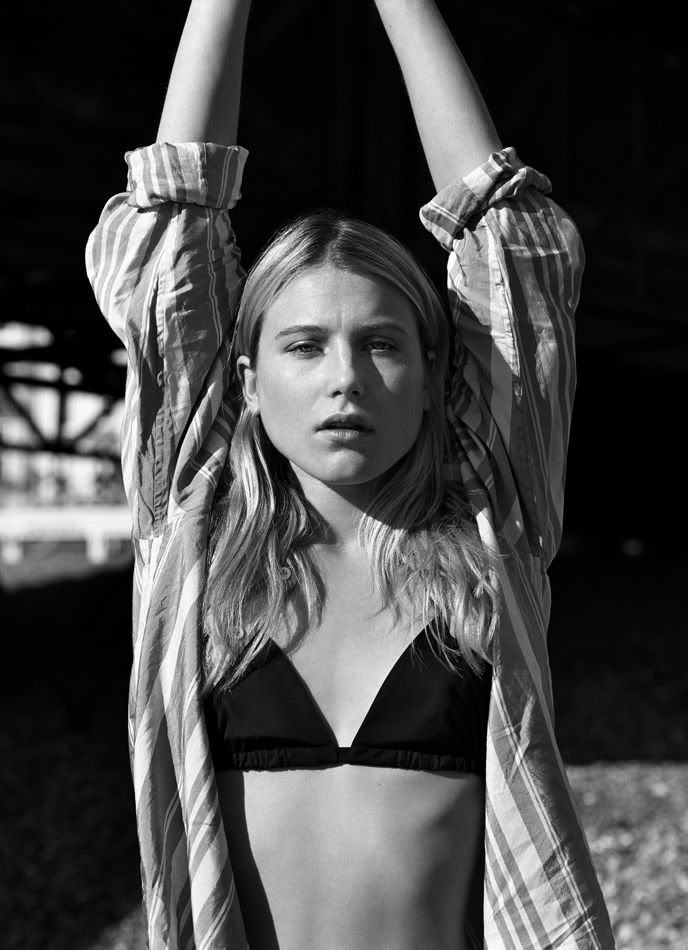 I really loved the 'Good Morning' article in the latest issue of
The Gentlewomen
, featuring the early morning rituals of fourteen women. It reminded me of the wonderful website
Daily Routines
which reveals the way interesting folk begin their days. My personal morning routine is rather mundane. I wake up around 7:30am, make a pot of tea which I then drink in bed before eating porridge or muesli with honey, check emails and job sites so I can plan my day, then go for a morning jog through the park next to my flat (rain, hail or snow!). Not quite as exciting or inspiring as some of those in
The Gentlewoman
, but I guess the beauty of all rituals are that they are common, everyday things that everyone can relate to in some way. Besides being curious, I really love refining my own routines based on those that other, much wiser and more successful people, have developed (like listening to Big Band and eating a piece of dark chocoate), while also discovering the similarities. So with that in mind here are a few of my favourites from 'Good Morning'.
++++++++++++++++++++++++
06:00
Ann Daniels (polar explorer, Devon) has differing routines depending on whether she's at home in Devon or in a tent on a polar ice pack.... When she's in her tent on an ice pack at 40 degrees below, her first concerns are food and location. "I kickstart the day with hot porridge and tea," she says, "and then in great anticipation I turn on the GPS to see how far the ice pack has drifted overnight. If it's a drift in the right direction, it's a fantastic way to start the day. Miles travelled north while lying in my sleeping bag are a great boost."
06:30
Julie Verhoeven (artist, London) tricks herself in the morning by setting her alarm clock 30 minutes forward. "I call it the Greenwich Mean Time con," she says. "With it, I gain fake extra morning minutes. It makes you feel spoilt for time, if a tad confused." (I do this too)
06:45
Sadie Stein (editor, New York) relies on big band recordings to start her morning. "Nothing gets you out of bed like 'In the Mood'," she says, referring to the recording by Glenn Miller.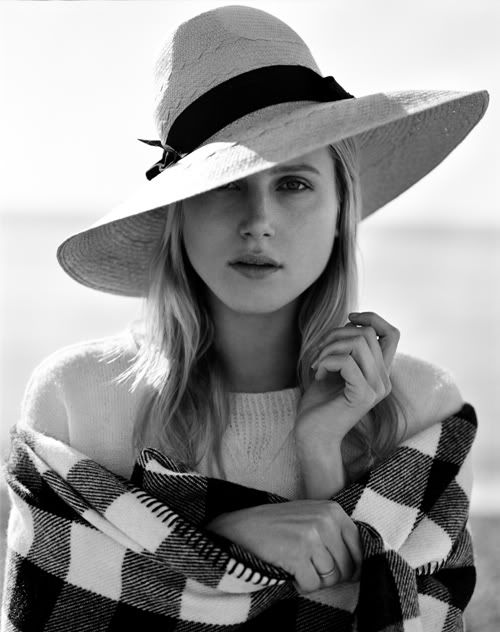 07:00
Margaret Howell (designer, London/Suffolk) swims before breakfast. "When in Suffolk, I swim in the chill and sometimes choppy North Sea. Drying off on the beach, I plan my day with a coffee in hand, surrounded by the sound of waves." In London, her preferred swim location is under threat. "I support my local swimming pool, Ladywell in Lewisham. I enjoy its 1960s architecture, with light streaming through the windows," she says. "If it's demolished, I shall live by the North Sea permanently."
08:00
Johanna Chemnitz (yoga teacher, Berlin) "takes time before anything else to remember the last fragments of my dreams from the night before, and then let my thoughts wander around to just wherever." To aid this, she has a "cup of rice-milk coffee with freshly ground cardamom in it, along with a piece of fine dark chocolate".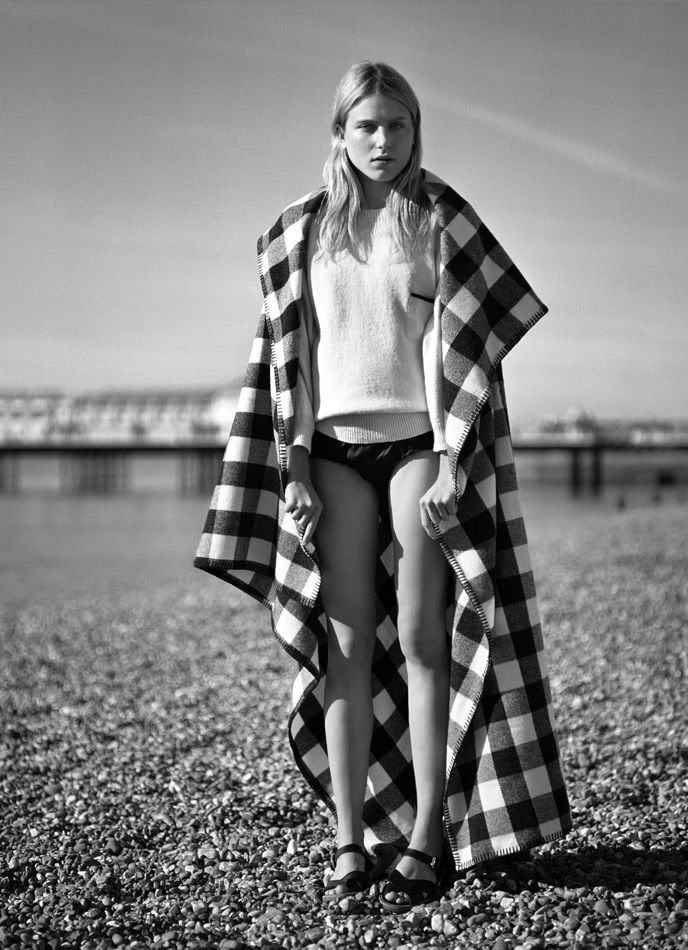 +++++++++++++++++++++++++++
Images: Margaret Howell S/S 11 Campaign


Finally, being the curious cat that I am, what are you morning rituals, past, present or future?