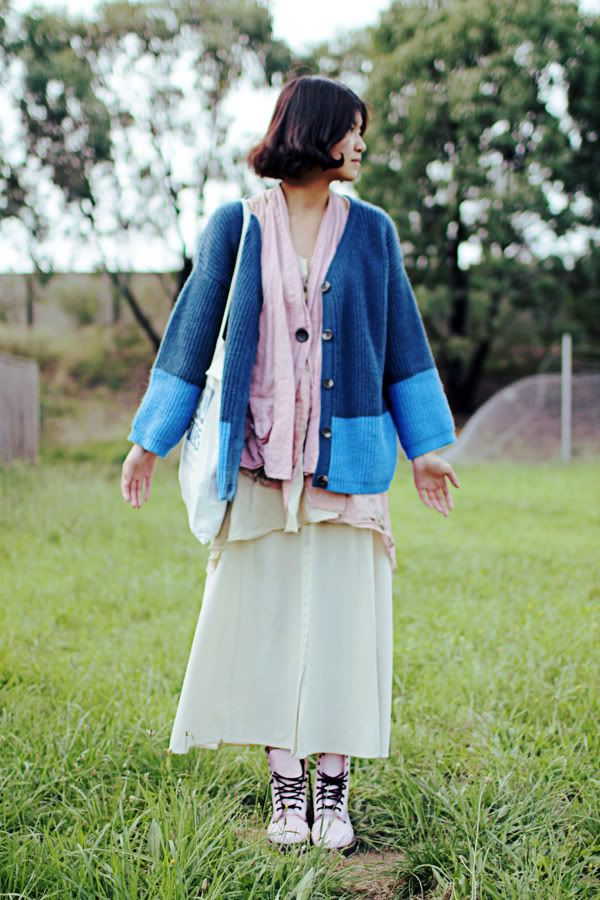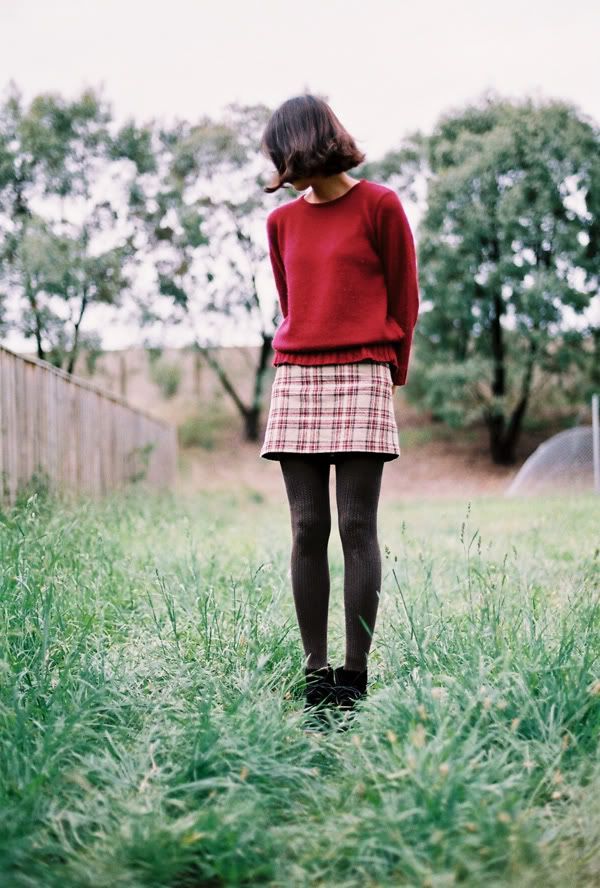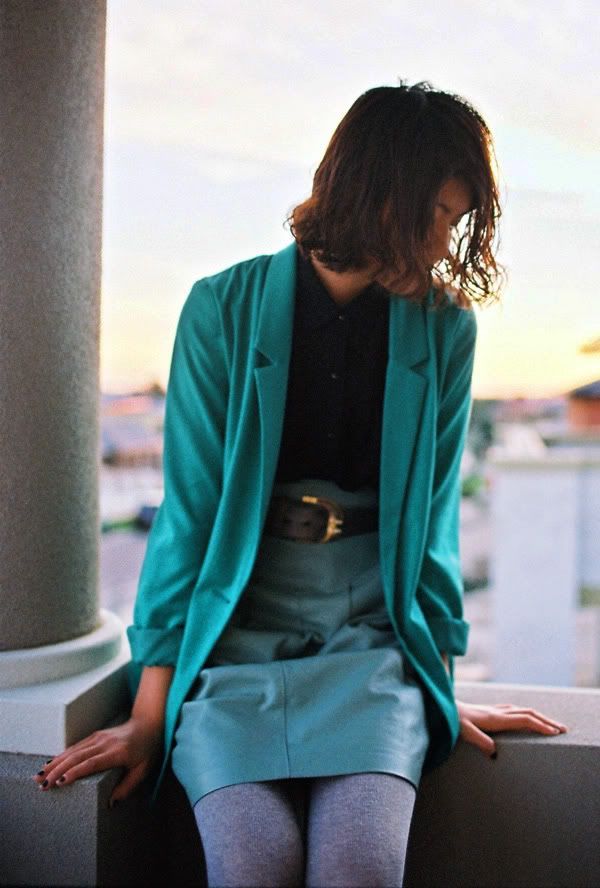 I can't believe it has taken me so long to discover Aimee's amazing blog
Cavaan
. She is one of the creators of the wonderful
Pocketto magazine
, along with Emma from
This is a Dialogue
(and former author of
Aus Style
). She is also a really really good photographer, and wears very inspiring outfits - see above for evidence. Emma also wears and styles cool outfits, and draws really cool pictures.
This is probably going to sound lame/patronising/sappy but it makes me so happy to see intelligent, creative young women working on such exciting projects. It is so rare, and refreshing, to find people who don't just sit around talking, smoking, drinking and pretending to be 'arty' but who actually put in the hardwork that is required to transform fluffy ideas from hot air into something tangible. (Although that isn't to say that talking, smoking and drinking can't be part of this process, but successful artists in any field know that in between sessions there needs to be a whole lot of work done).
Having followed Emma's blog Aus Style and the progress of Pocketto for a couple years now I'm really looking forward to watching it develop further, and seeing what else these two lovely ladies come up with. The fact they are both based in my hometown of Melbourne is also really cool (although they both also love to travel, and take stunning photos while doing it).
Another example of a cool girl doing cool things is Kat George, who is originally from Melbourne but now based in New York. She used to write a fashion blog called Style Lines which is sadly no more, but while it lasted it was really funny, clever and aesthetically pleasing at the same time - a rare combination. Anyway, she now has a writing blog called
kat(G)litter
where she posts hilarious and heart-warming articles about life in New York, dating, and all our favourite late 90s/early 00s icons such as her recent
'10 lessons as sung by the Spice Girls'
post.
All in all, these are the kind of people that make me want to get up and do things.