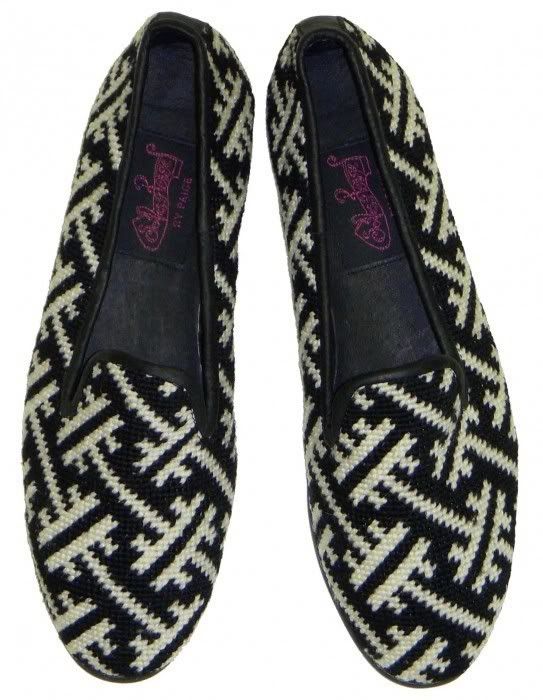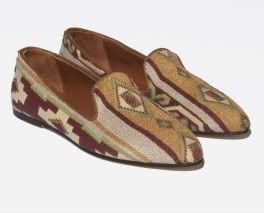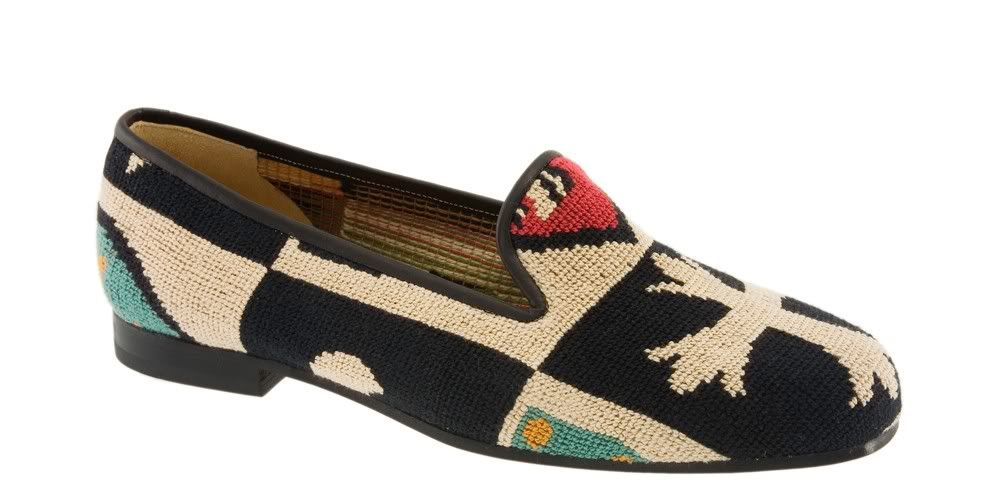 There is something so comforting, and slightly wrong, about shoes originally intended for indoor-only use being adopted for everyday. Rather than trying to avoid the 'retiree escaping from nursing home' connotations, if I owned any of these I would turn up the grandpa style as much as possible and ideally wear them with some cotton tapered trousers and a button-down shirt, or loose-fit shorts with an old striped tee. Basically wearing anything that verges on looking like (or actually being) pyjamas. Sleepwear (and not the glamorous, silk, vintage worn in the 'boudoir' kind) is really inspiring me lately. I guess it is the ease, the comfort, the practicality and the casualness of such garments, not to mention the use of lovely fabrics like striped cotton and linen, that is so appealing. I'm thinking shirts, shorts, tapered trousers and tunics in cotton, linen and soft chambray, either plain, striped or checked, or even with subtle embroidery.
These vintage adverts, from this
amazing flickr
, illustrate the kind of items/styles I want to work into my own wardrobe. To be continued...