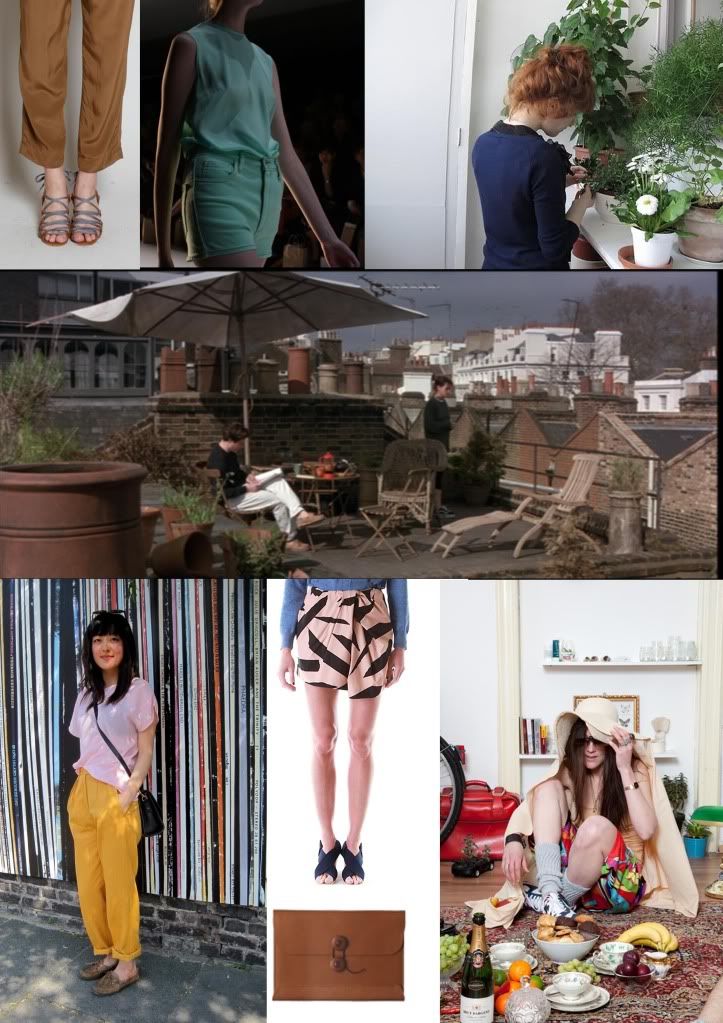 I'm finally back after settling in to life in London. Recently I've been loving all the bank holidays and sunshine, which in turn has got me thinking about how to best turn the roofspace outside the window in my new place into an outdoor garden/terrace area, which is turn has had me researching my plant options at the Columbia Ro
ad Flower Market. I've been thinking more about homewares than clothing, considering which herbs, flowers, plates and lamps to buy, although I have been dreaming of these
A Détacher
wedge sandals and shorts at work, and really want to inject some colours, like mint, yellow, pink, into my wardrobe. But, truth be told I am more interested in saving for trip to Turkey later in the year than spending my few spare pennies on clothing. Besides planning a few necessary, basic purchases to replace old worn items (ie. some black trousers, new brogues, plain tee), for the time being I'm focusing my energy on getting rid of what I haven't worn lately before I add anything else. I'm lapping up the feeling of potential that the weather,
the
wedding and my own relocation have created. I feel like a schoolkid on the first day of summer holidays, filled with excitement at the possibilities ahead.
So, what has been exciting you lately? And for anyone out there with a city gardens, any tips?