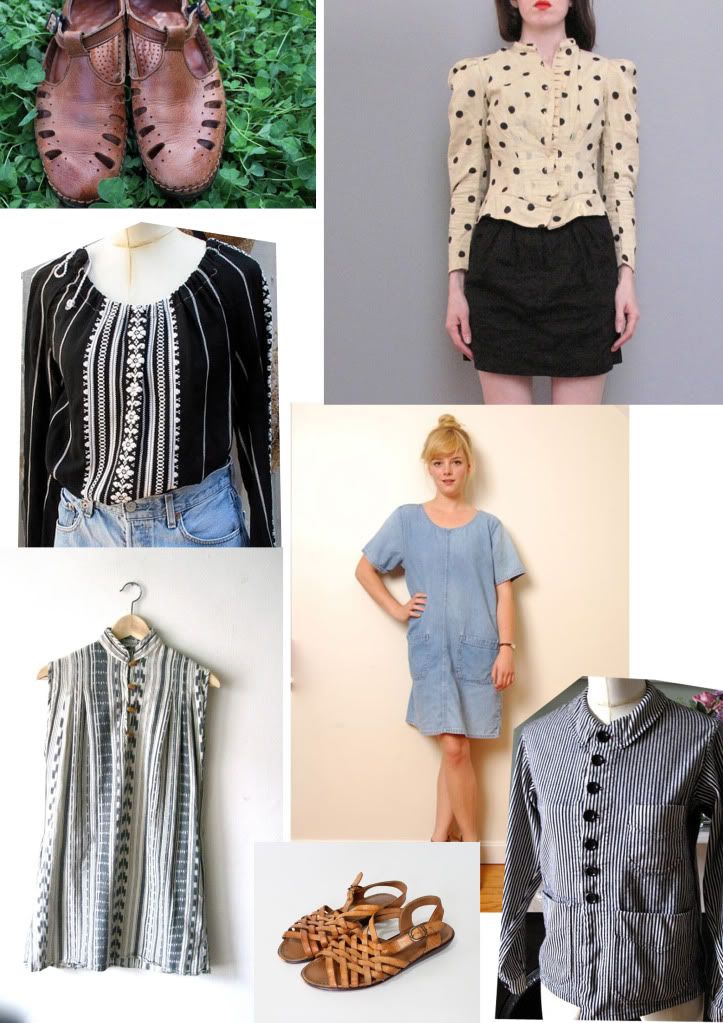 Things I Want (or wanted) from Etsy:
Today during my lunch break I flicked through a couple of issues of Elle that were in the staff room. I haven't bought Elle before, so had no idea what I was in for. Little did I know I was about to encounter some of the most insightful and wise words of advice ever published...
Top tips from Elle:
"Feeling blue? Sniff a horse's mane."
(I kid you not, this is in the latest issue in the Contributor's section, accompanied by a photograph of said contributor with a horse...)
"When in doubt, wear orange"
"Feeling stressed? Spend more time looking up"

and finally...
"Belt your bikini briefs. In Ibiza, there's no such thing as too much effort."
All words to live by.