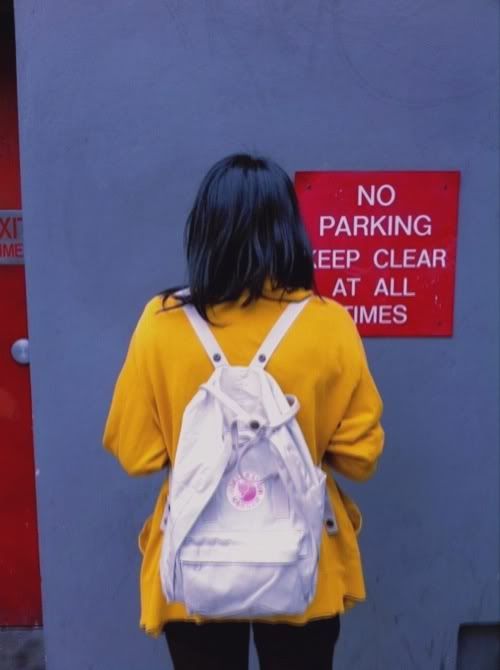 I really love the colour combinations, not to mention the backpacks, in these images. I want a Kanken backpack (just like all the cool blog girls -
Miss Woo
I'm looking at you) although have yet to narrow down which colour. I also want to incorporate more colour into my wardrobe (and my home), but it is so difficult to find items in lovely shades that are also made out of good quality fabrics and fit well (and are in my price range). Although there is something very satisfying about holding out, and searching and searching for the perfect item rather than settling for mediocrity. I need to follow my own advice more often.
In other news I am currently wishing I could fly back to Melbourne to check out the
Bless No. 38 Windowgarden at Craft Victoria
in collaboration with
PAM
. The exhibition sounds incredible, with a series of plants, objects and products carefully placed around the space. According to Craft Victoria, the exhibition will function as " 'made-to-measure' garden spaces". I'm really excited about this, and I can't even see it so if you are in Melbourne between June 17th and July 30th check it out (and report back please!).
Speaking of plants, I am loving my herb garden (hi there basil, chives, mint, oregano and rosemary. thanks for making my food taste better). Next I want to buy some cacti and succulents (see photo above).
Finally, in work-related news, I have picked my three favourite items over at the
Couverture shop blog
, so check it out, but please ignore my ugly mug and focus on the delightful products.