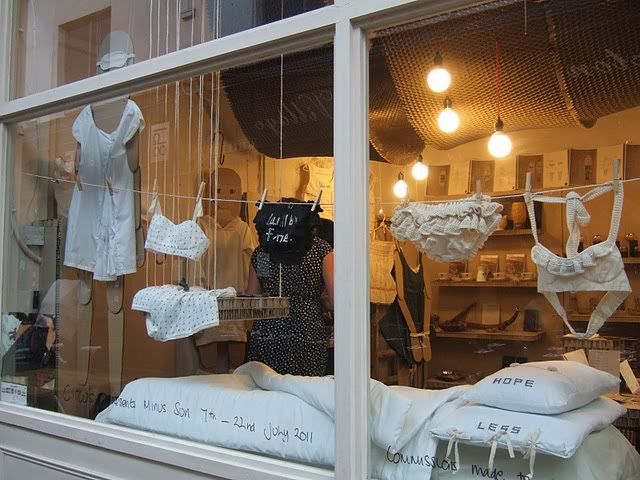 On Sunday I went to Brixton Village to see the
Minus Sun
launch exhibition at
Circus
. Displayed on hand-made cardboard dolls with articulated limbs that were partly inspired by the photographic works of Hans Bellmer, the collection was curated in a carefully considered way that invited, and even seduced, the viewer to focus on the details. Each item has been lovingly hand-made and embroidered by the designer, Yuka Maeda. The result is stunning, with crochet-trimmed lingerie hanging alongside resin-encased embroidery rings, and pleated linen pinafore style dresses next to cleverly illustrated vests that are intended to teach the next generation the traditional techniques Yuka has employed. Besides being beautiful examples of crafts that are being lost, Yuka has embedded another layer into the garments by creating a narrative in which each item plays a role. This story is recorded in an exquisite fabric book that is hand-written and hand-embroidered.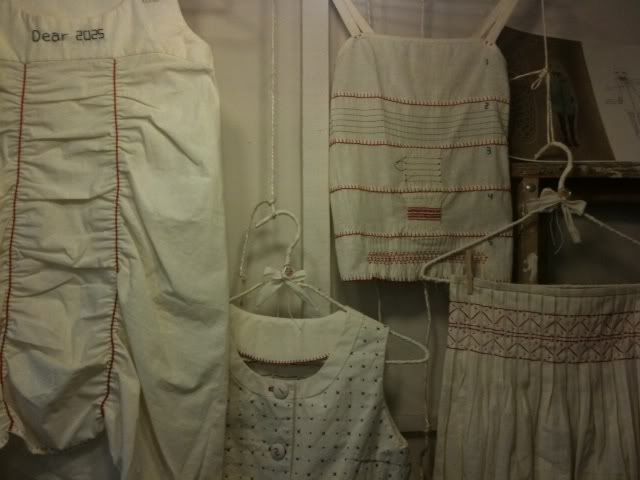 Here is the synopsis from the
Minus Sun
website:
No.0 is a 17-year-old girl who has been 17 for almost 7 years. She has 9 friends, who are numbered No.1~No.9. They have been living together for a long time. They all look similar to each other; long dark hair, fair skin, and petite figures. Though they look so much alike, No.0 makes clothes for them according to their unique personalities. Every day, she enjoys dressing the girls in the morning and undressing them at night. However, strange things start to happen when she decides to become 24 on her next birthday. One by one, her friends go missing until only No.0 herself is left. When she turns 24, she discovers the hopeless truth that her best friends didn't exist after all and all of them were her split personalities which became her imaginary friends in her refusal to grow up.
The
Minus Sun
collection is reminiscent of antique clothing, with it's limited palette, exceptional craftsmanship and use of natural materials such as calico and linen. Yet there is something distinctly modern, and even cinematic, about Yuka's approach to production and presentation. Her designs mix sexuality with innocence, recalling early collections by Tao for Comme des Garcons, while the dark undertones of the narrative that holds the collection together reminded me of a Haruki Murakami novel.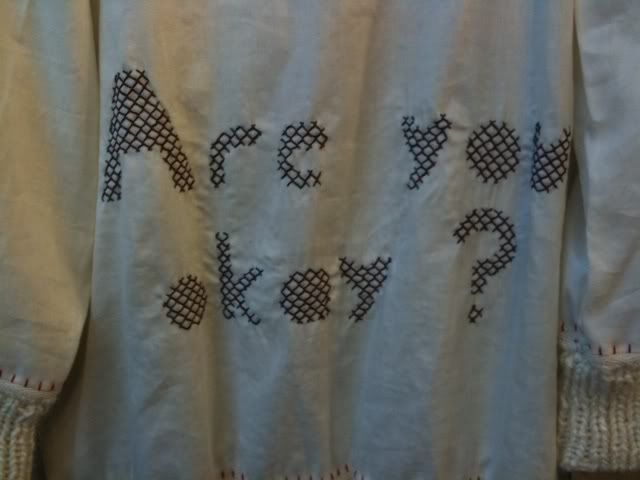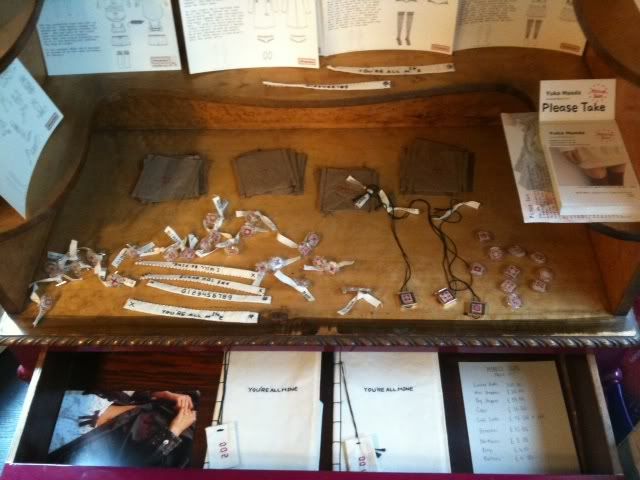 All in all a highly recommended exhibition and a label definitely worth watching.
Minus Sun
is being featured at Circus until July 22nd, so be quick! In case you need another excuse to visit, Brixton Village is open late Thursdays until 10pm and there are a heap of wonderful and affordable restaurants, so check it out!