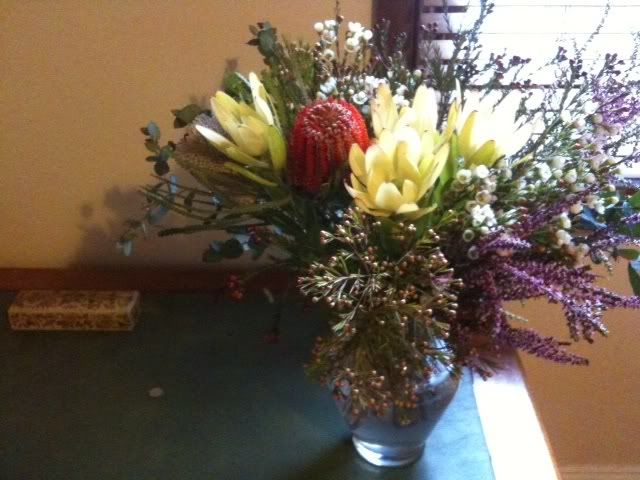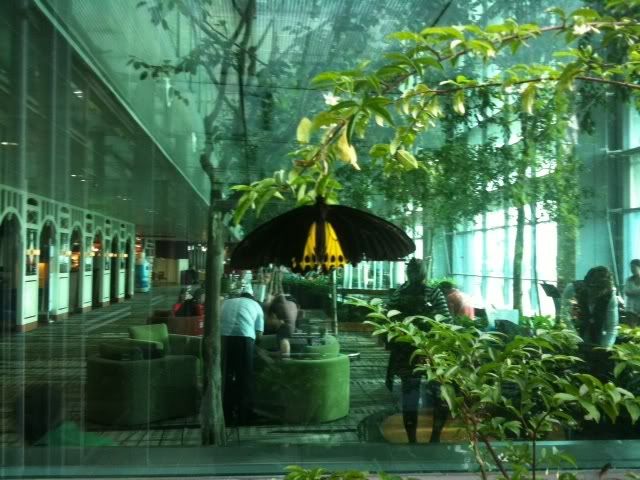 1. City Square in Melbourne at dusk, 2-3. native flowers and lovely bed linen, 4. Tabio socks, 5-6. Butterflies in the Rainforest at Singapore Airport (best airport ever).
Oh hey there little blog, how are you? Long time no see. Unfortunately this is really just a token nod of acknowledgement, a passing wave in the corridor rather than a d&m catch-up chat over a coffee, for tomorrow I am departing again - firstly to Edinburgh where I am seeing Arcade Fire perform at the Castle, and then to Turkey where I intend to be at one with the sun and sand for eight whole days. I'm looking forward to returning to blogging more regularly, but for now am giddy with excitement over a holiday where the plan is to have no plans.
The past few weeks have been a little crazy, and as such I have many things I want to share but need more time to properly articulate. So for now here are some vague ideas/observations that have been swirling around in my head:
- Melbourne is amazing. I always knew my hometown was pretty cool, but it is only since spending time away that I have really come to appreciate just how lucky I am to have been born and bred there. Upon touching down at 6am on a Sunday, my first move was to stave off jet lag by heading over to Camberwell Market with my parents for a catch up over coffee and a good ol' rifle through all manner of secondhand goods. The sun was high in the sky, the air was crisp, and it really was one of those perfect Melbourne winter days. Afterwards, we drove to the beach and ate proper, delicious, fresh fish and chips, and watched people rollerblading and running and walking their dogs. It was such a carefree, joyful moment that I almost forgot it was meant to be winter.
- Seven short days later I picked up The Australian Weekend Magazine as I boarded the plane 'home' and came across
this
article by Nikki Gemmell, who recently returned to Australia after living and raising her children in London for many years. While her experience that "London stole my optimism, Australia has restored it" is far from my own (although I do acknowledge that I am just a twenty-something still in that naive, honeymoon phase of living abroad, and of course everyone experiences cities in a different way), her words still resonated with me. Yes, the article presents a nostalgic, sentimentalised vision of Australia seen through rose-tinted glasses (although that Australia does exist too - see above for such a moment), but there is still truth to be found in that feeling of being back in the place where we grew up, surrounded by the familiar and the familial.
- Speaking of which, thank you for your kind comments about my dear Gran's passing. She was a truly wonderful woman and her funeral was as lovely as such an event can be. It was eye-opening hearing so many of her friends speak of their memories of her, and realising just how many characteristics she passed on to me. Also it was thrilling to discover little bits of 'trivia' about her, like that she eloped with my Grandpa. They were swept up in a wave of euphoria and spontaneity, until they realised they would eventually have to tell my Gran's parents who would surely disapprove. Luckily this was during the War (1941 to be exact) and at that time no one verified the bride and groom's marital status before a wedding, so they were able to declare themselves 'bachelor and spinster' (it actually says this on the wedding certificate!) and be re-married, publicly, a few months later with no one any the wiser.

- Also my time back home reminded me of just how cool Melbourne girls are, with their layered, textured, vintage-mixed-with-Alpha 60 style. Melbourne stores are also really cool, and I finally visited
Dagmar Rousset,
which I wrote about
here
, where picked up a copy of
Pocketto
(a wonderful read) and also visited
Mr Kitly
, which has a lovely selection of zines, Japanese ceramics, handmade jewellery, plants and an excellent gallery.
Well that is enough patriotism and dear-diary ramblings for one day, especially as this was apparently just a stop-over post. Back soon!