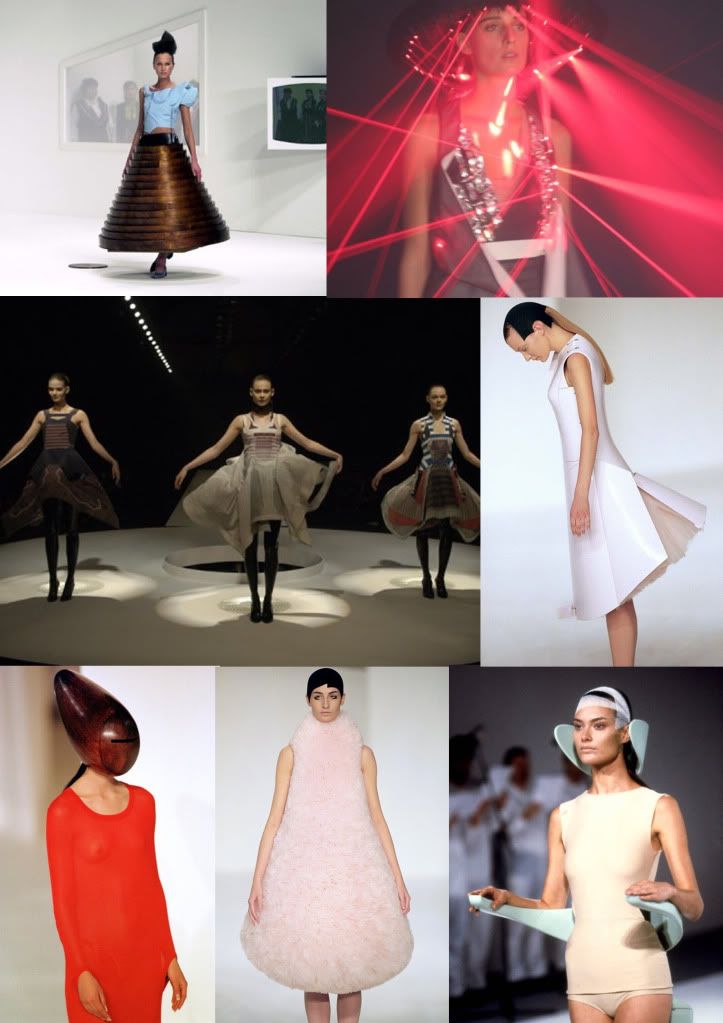 A couple of weeks ago between going to Australia and Turkey, I spent a couple of days in Paris visiting old haunts, eating many pastries, stocking up on Mariage Frere tea, checking out Merci (which I somehow neglected to see during my exchange), pining over Isabel Marant and APC, and almost having my iphone stolen by a troupe of gypsy children (they did the old distract and grab trick while I was in McDonalds using free wi-fi. I only noticed it was gone after they had left, but luckily they hadn't gotten far. I went into a trance, followed them and managed to get out the words 'Vous avez mon iphone!' to which the leader rolled her eyes and reluctantly pulled it out of her trousers. Then I returned to McDonalds and finished my fries with shaking hands).
In between the food, shopping and drama, I also went to the Hussein Chalayan exhibition at
Les
Arts
Décoratifs. It was excellently curated, with dark corridors connecting garments and videos spanning Chalayan's entire career. It was an enchanting experience wandering around as his designs emerged from the shadows, and remembering just how innovative and visionary his work is. Blending theatre, politics, science, anthropology and technology, it was a reminder of the potential of fashion to be thought-provoking, challenging and breath-taking all at once.
All in all I highly recommend checking it out if you are in Paris sometime between now and November 13th.