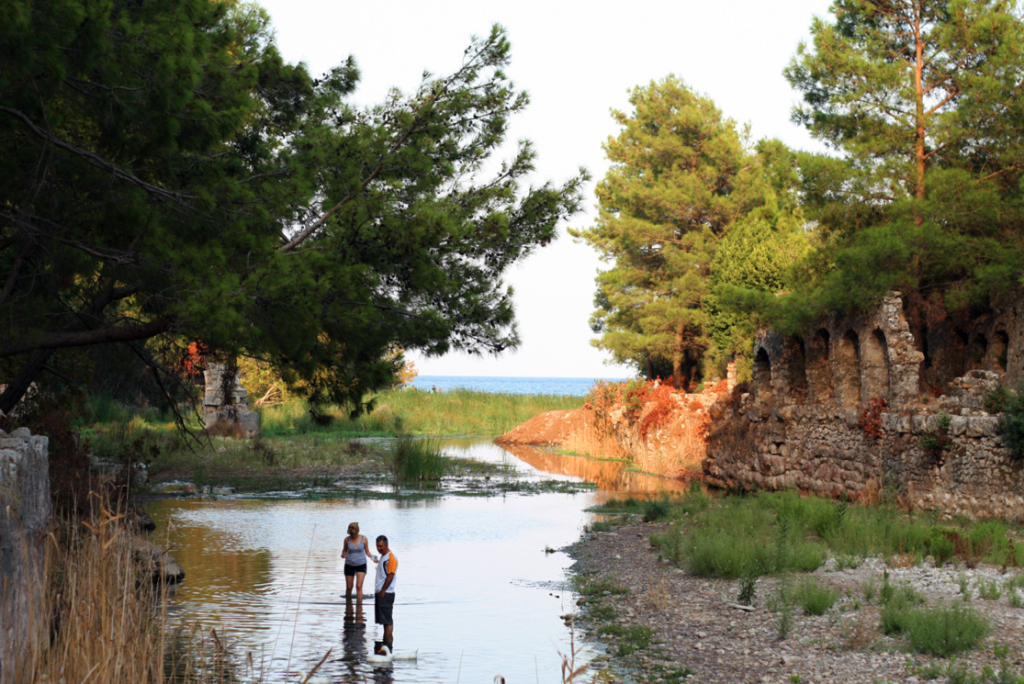 Just a few snaps from my recent holiday in Turkey. I stayed in Olympos, a small town south of Antalya, where mountains and ancient ruins meet the ocean. Days were spent swimming, lying in the sun, watching the turtles which nest nearby, eating delicious home-made Turkish food, drinking banana smoothies and lazing about in the outdoor hut lounges. It was lovely to relax and rest in place so beautiful I thought for a moment I'd landed in some kind of Utopia (until I found
this guy
in the bathroom).
It was also nice to spend time in a place completely detached from fashuuun, where it was all about comfort and ease in the heat rather than being on trend. Although never fear, despite pretty much wearing a bikini the entire time I still had clothing on my mind. The older Turkish ladies provided much sartorial inspiration in their clashing printed outfits, wearing easy cotton trousers, flowing blouses and skillfully draped headwraps. Seeing this
Turban Tying Tute
by Julia from
Dagmar Rousset
, featured on the
Pocketto
website reminded me again just how great head scarves can look. In fantasy land I would be trying this out with a
Charlotte Linton
scarf. They are stocked at
Couverture
(for the sake of transparency, yep that is where I work and yep we stock some amazing stuff) and are even more stunning in real life.