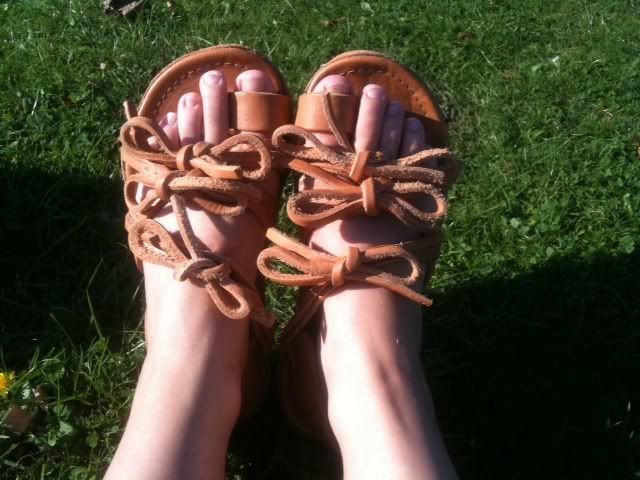 1. Tao for Comme des Garcons sandals in the early October sunshine
2. Over-excited by the cool change I wore too many layers on Tuesday; Ikou Tshuss scarf, Cos dress, Humanoid cardi, Hansel from Basel tights.
3. Outfit detail; Steven Alan top, Cos jeans, Rachel Comey boots
It's that wonderful time of year again - hello clothing allowance!
4. Rittenhouse x Gemma Smith silk printed skirt
5. Rachel Comey Mars boots (best shoes ever - worth every penny)
6. Steven Alan silk shirt
I'm really nervous about something at the moment, but am trying to embrace the butterflies in my stomach and live by the wise words of Beyonce;
"I get nervous when I don't get nervous. If I'm nervous I know I'm going to have a good show.
"