In 2011, I acquired over 1,100 more songs. Most new. Some I burned off CDs to "complete" my collection of songs from certain beloved bands. Some were added as I filled in missing gaps from decades past.
In years past, I've attempted, with feeble skills at music criticism, to offer up a BEST OF list. Usually albums. Sometimes songs. Never with much confidence. Instead, this year I'm going to pay homage to what I know, which is how to pretend I'm in high school. And yearbooks never did BEST OF lists. They made SUPERLATIVES. So I'm going with it.
Most Likely To Continue Heavy Rotation In 2012: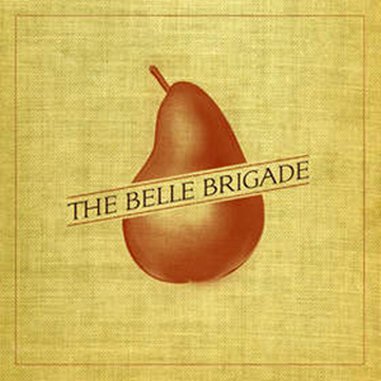 The Belle Brigade - The Belle Brigade
Runners-Up:
Foo Fighters - Wasted LightFlorence & the Machine - Ceremonials
The Belle Brigade were the best thing to serendipitiously land in my eardrums since the Stereophonics fell into my lap at a Tower Records listening station back in 2001. They not only earned more earplay in my iPod than any other album this year, but they had me going back and reacquainting myself with Fleetwood Mac's
Tusk
.
Dead On Arrival:
TIE: Paul Simon - So Beautiful or So What
Army Navy - The Last Place
Runner-Up:
Eisley - The Valley
Metacritic gave Paul Simon's latest an 85. As in, 85 out of 100. As in, one of the best 20 albums of the year. So I was excited. I'm quite the Simon & Garfunkel fan, and I played both
Graceland
and
The Rhythm of the Saints
so heavily that the tapes broke. I listened to it the first time with my eyebrows raised and ears perked up, like a dog eager to hear his master. All I heard was... well, it wasn't shit, but it certainly wasn't terribly impressive. To me, Paul sounds tired. And depressed. And unsure of himself, musically. The guy is an amazing talent, and what he compiles is musically sound, but there's no punch to it. It's an entire album of resignation. Maybe that's what critics love about it.
Most Likely To Go To Eleven:
Sleeper Agent - Celebrasion
Runners-Up:
Foo Fighters - Wasted LightDropkick Murphys - Going Out in Style
I don't know if Sleeper Agent is punk, or post-punk, or just irreverent garage rock. I only know their music deserves to be played loudly. In a car is preferable, but alone at home is fine as well. This is the kind of album that resurrects Beavis and Butt-Head just so they can headbang a little more.
Proof The '80s Are Neither Dead Nor Evil:
TIE: Lady Gaga - Born This WayM83 - Hurry Up We're Dreaming
Runners-Up:
Florence & the Machine - CeremonialsThe Book of Mormon Soundtrack
Proof That Some Artists Have Reached or Passed Their Expiration Dates:
Paul Simon - So Beautiful or So What
Runners-Up:
Stereophonics - Keep Calm and Carry OnThe Go! Team - Rolling BlackoutsFountains of Wayne - Sky Full of Holes
Still Water Albums (Artists Whose Work Neither Hurt Nor Helped My Opinion Of Them):
Coldplay - Mylo Xyloto
Runners-Up:
The Mountain Goats - All Eternals Deck Mates of State - Mountaintops
Gillian Welch - The Harrow & the Harvest Matt Nathanson - Modern Love
My "Expiration Dates" list is my official announcement that, barring some minor miracle, I have cut those artists off from ever receiving another penny of my song-purchasing dollar. They're nice people, and they have plenty of talent, but as albums go, they're spoiled, and they need to be removed from my musical fridge.
My "Still Water" group isn't dead... I'm just not sure I need to buy anymore of their stuff. I suspect they have branched out as far and wide as their talent will allow them, and what I own of their stuff to this point will likely suffice. Fans of these groups, fret not. I'm not dissing you or them. The three Mates of State and Matt Nathanson albums I own continue to get a lot of playtime, and I love them both. But I'm not sure I see them doing anything on their next albums that change anything for me... unless they put out shit, at which point I guess they'd sink.
Yeah yeah, Coldplay is massively uncool. I get it. But I happen to enjoy them a good bit. However, with this latest album, I felt like I've acquired sufficient amounts of Apple's Daddy to get me through the rest of my years.
Best Album I've Never Listened To Start to Finish:
Hurry Up We're Dreaming - M83
Runners-Up:
All At Once - The Airborne Toxic EventMission Bell - Amos Lee
Hurry Up We're Dreaming
is a really really really amazing and bold concept double-album. It's over 73 minutes long. Anthony Gonzalez has stolen some of the '80s most over-reaching syntho-orgasms -- including not just a few highlights from Queen's soundtrack for the movie
Flash
-- and creates a
Dreamscape
meets
Legend
world. The sound and the feel are cool, and I wish to hell I was still a teenager who could go into my room, cover my ears with some badass big headphones and disappear into the whole thing from start to finish sans interruption. But that ain't how my life works in 2011. So instead I just have to settle for knowing it's an amazing and daring album that I'll never be able to enjoy as much as I oughtta.
Best Overdue Classic to Be Added to My Collection:
Rolling Stones - Exile on Main Street
Runners-Up:
Prince - Sign O' the Times Yes - 90125
The Best Album of 2011:
Adele - 21
Runners-Up:
Foo Fighters - Wasted LightThe Belle Brigade
Now listen. I'm not saying Adele is my favorite musician ever, and I'm not even claiming that she's who I want to sit atop my Best Of list. What I'm saying is this: Adele is the rare modern artist who transcends both genre and demographic. My 70-year-old mother enjoys Adele. My two tween daughters love Adele (at least they did... but they listen to radio, which is guaranteed to numb passion for any pop artist eventually). I love Adele, because she's very much got what Roger Daltry acknowledged as the ability to front a band. She's more than an American Idol finalist. She's a distinct voice with tidal wave power.
It's possible, if she can hold onto her voice and her passion, that she could be a modern Frank Sinatra. So, while I might personally like and listen to the two runners-up more frequently, Adele was bigger than me and my personal musical leanings.
SONGS
Most Likely To Get Me Weepy While Driving Alone In My Car:
The Most - Lori McKenna
Runners-Up:
Poison & Wine - The Civil WarsI Will - Dar Frampton & Blake Shelton
Few things are as precious in my heart as songs that give me the excuse to cry. The odd exhilaration of music that makes me short of breath, that makes the road get blurry in my over-moistened eyes, that makes my voice crack and split when I try to sing along. These three aren't the only weepers from 2011, but they're my favorites.
Song Most Begging to Be Played By a Talented High School Student or Students:
The Graveyard Near The House - The Airborne Toxic Event
Runners-Up:
Gracefully - Antigone RisingI Will - Dar Framption & Blake Shelton
Song Demanding the Volume Go To Eleven:
Walk - Foo Fighters
Runners-Up:
Shirt - The Belle BrigadeFire & Dynamite - Drew Holcomb & The NeighborsPeg O' My Heart - Dropkick Murphys (w/Bruce)No Light, No Light - Florence & the Machine
Most Criminally Overrated SONG of the Year:
Pumped-Up Kicks - Foster the People
Runners-Up:
Party Rock Anthem - LMFAOMoves Like Jagger - Maroon 5
So "Pumped-Up Kicks" is about a kid who's gonna shoot up his school. Or kill some popular kids. Or whatever. I don't really care about the amoralistic vacuous or disgusting nature of the lyrics. I just know it's the most venomously and annoyingly repetitive song of the year. This song is the very essence of Earworm. I'm pretty sure people don't even LIKE the song... they just can't get the fucking thing out of their head, so they finally give in and claim to like it.