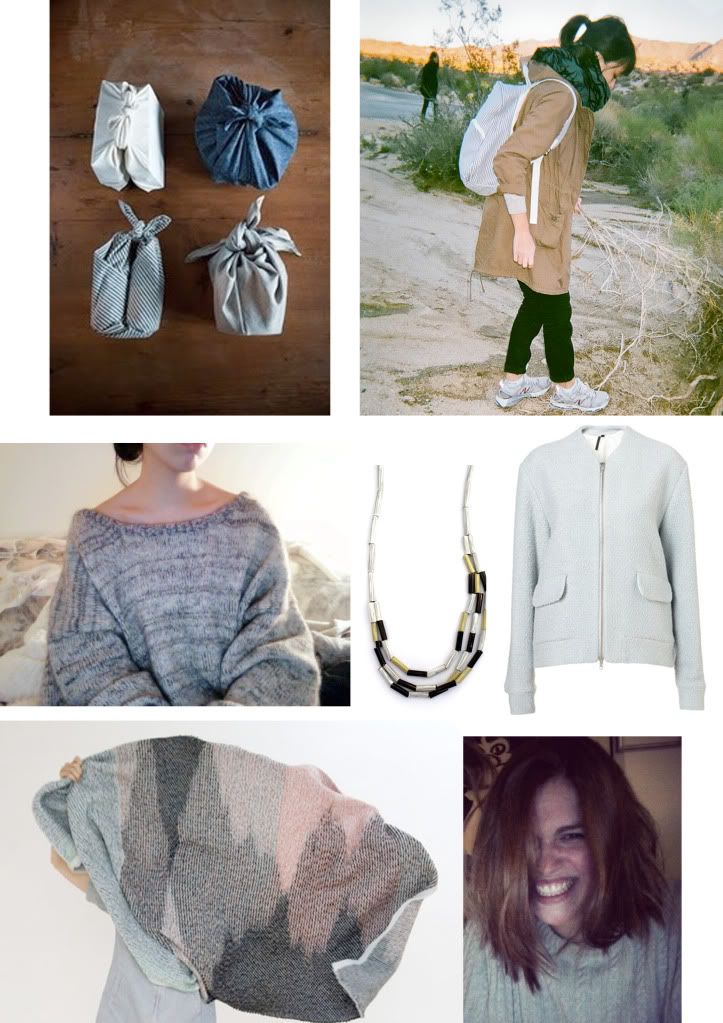 +++++++++
After wrapping hundreds of presents at work I have turned into a wrapping machine and now want to get some lovely linen and cotton fabrics so I can wrap my lunch to take to work, wrap gifts for my own loved ones and wrap up my summer clothes that are in storage for the winter. This is also a new thing for me - I've never put away clothing for a season as Melbourne's weather is mild and varied throughout the year so just about everything is used all year round. London is a different story and I am enjoying the distinct seasons and the changes in my routine, in clothing, in food, as the temperature drops.
I've been absorbing a lot of information the past week, but not really processing or responding to any of it. I was going to write 'inspiration' instead of information, but wanted to make a distinction between the act of mindlessly consuming an endless stream of images and ideas and the act of really engaging with content. Sometimes the internet is too much. I think that is why I started this blog, to take stock and give myself a space to collate all the things that I am really drawn to, the things I want to look back on and reference later. Essentially I was, and still am, tired of feeling like I am falling down the rabbit hole when browsing the world wide web. I am now aiming to approach the internet with a more careful, considered and structured attitude.
With that in mind, I've really been enjoying slowly going through the archives of
Hunter Gatherer
and
I'm Revolting
this week. Also reading lots of interesting articles found on
Arts & Letters Daily
(via
So Much To Tell You).
I was also really excited this week to discover
Fashionpolish
(via
Discotheque Confusion
) and
Sarah from the Sun
(via
Childhood Flames
). I am also loving the return of
Vliin
. Falling down the rabbit hole is perhaps worth it after all.