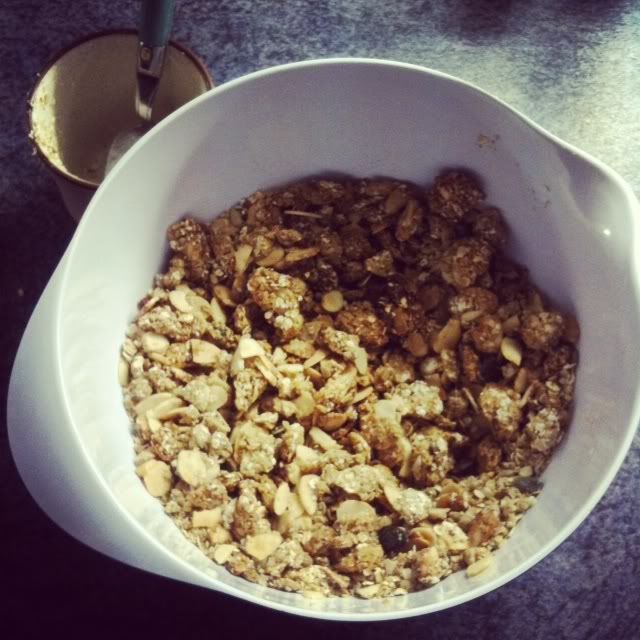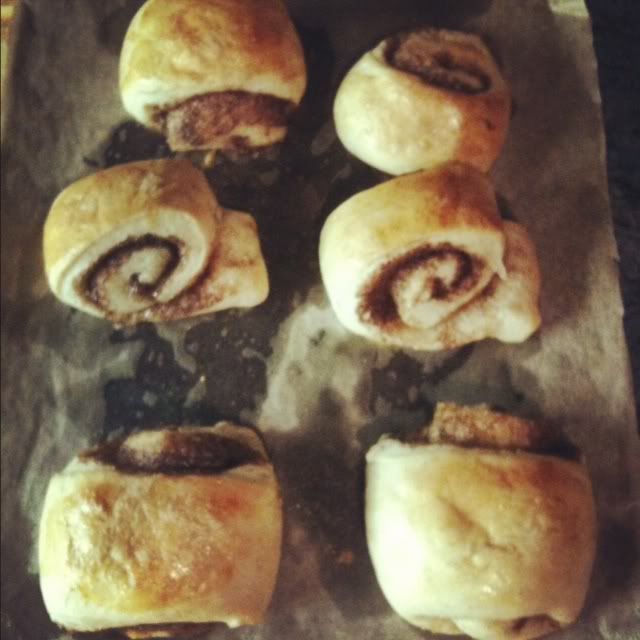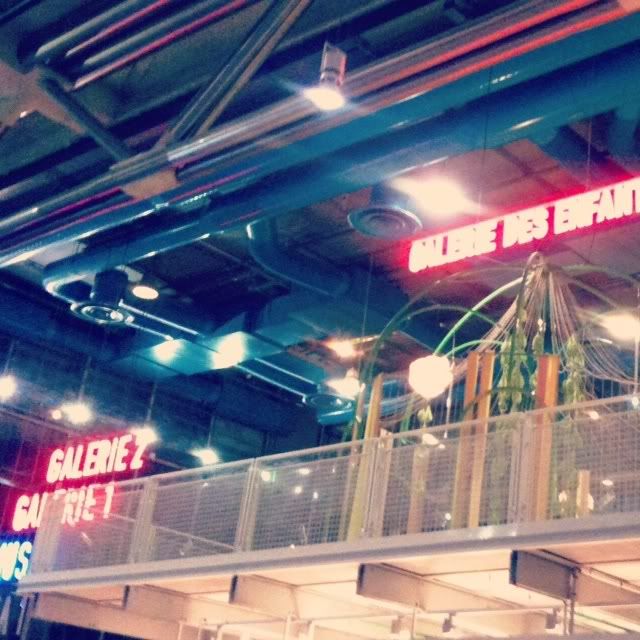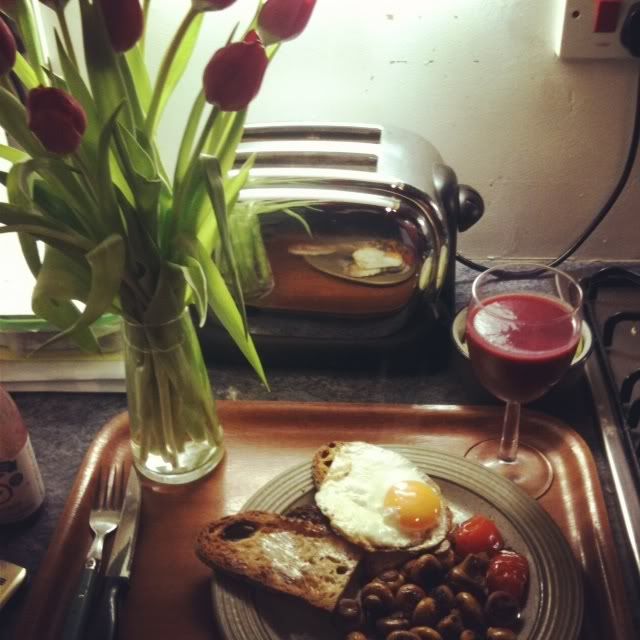 All images from my Instagram (ally__oop). From top: flowers for Christmas, homemade granola, Christmas lunch, lovely branding, homemade soft cinnamon buns (Nordic Bakery recipe), Pompidou Centre, breakfast for a birthday boy, Staircase-III by Do Ho Suh at Tate Modern.
Happy 2012! I've spent the last few weeks since my last post celebrating Christmas in London. I roasted a chicken for the first time which made me feel like a grown up. Other Christmas activities included a mid-morning run, watching Love Actually and getting drunk on champagne. Boxing Day I went to Paris for a wee break with my boyfriend and his little sister who is visiting. We ate far too many pastries, wandered the streets, visited tourist attractions, discovered new favourite places and revisited old haunts. Then I had food poisoning for five days, including New Years Eve, which was truly unpleasant and probably too much information but I am suspicious of blogs that present life as always perfect and happy and shiny.
Now I am recovered I feel like the year has finally begun and so I've been reflecting on the past year, a year in which I lived in Paris, Glasgow and London, with a quick trip back home to Australia in between, graduated triumphantly and then fell into a dark hole of self doubt after struggling to get work of any kind (let alone something vaguely related to my field), and eventually found a lovely job and settled into life in the capital. It was also the year I finally figured out what I want to do with my life.
For this year my resolutions are simple. I want to be extra thrifty and save, I want to eat well using mostly seasonal ingredients from the farmer's market, I want to make more things myself (from cards to cakes to coffee), I want to continue exploring London in my spare time, I want to read everyday (real books not on the internet), I want to take serious steps in my work life. I also want to stop thinking so much and listen to my instincts and impulses a little more.