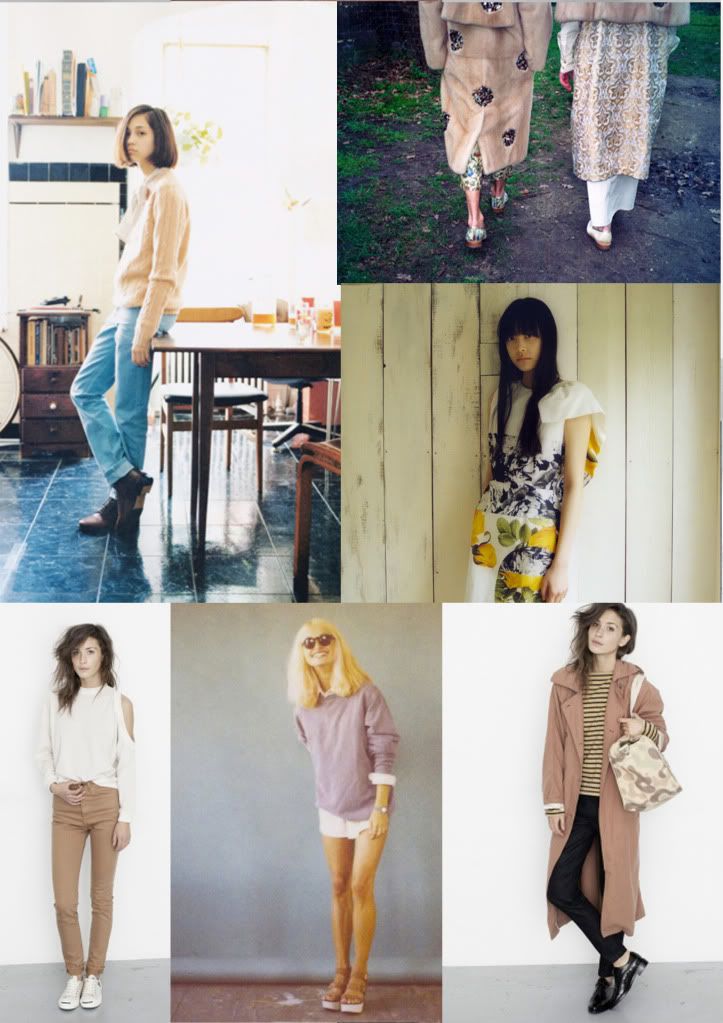 Today was a good day. The sun was shining and I had the day off - always a good start. I went into town, bypassed the H&M x Marni mania, and instead browsed Cos, Monki, a secondhand store and wandered around. I had lunch with my man at one of my favourite cafes in the world, then went to the Borough Market where I purchased some lemons, basil, dates and organic greek-style yoghurt from Neal's Yard Diary as a treat. I drank some chai in the sunshine and read some of the new Cos magazine.
I thought a lot about designer collaborations and branding and hype. I realised that even though a few of the H&M Marni items appealed to me, I wouldn't want to wear them - at least not now anyway. Maybe in a year when it has been forgotten, but for now I would be uncomfortable knowing my clothes were so recognisable. This might sound incredibly pretentious, but I want my clothing to be anonymous. I was reminded of this post by
Yui
, one of my favourite bloggers ever (who doesn't seem to be blogging anymore, but I'm sure she is doing amazing things instead, and while I continue to hope for her blogging return I will just re-read her archives):
I've been thinking about how i want to develop my style
I want my clothes to have a sort of deep, earthy feeling
casual and comfortable, colorful
strange
happy
warm
full of character
there are people who can dress in a certain way
that evokes a wave of emotions and memories and images all at once
this feeling, this quality surrounds them in a very natural way
as though the clothes they wear are simply an extension of who they are
nothing more, nothing less
a while ago i saw this boy
i couldn't identify a single label he was wearing
instead i saw and felt a collection of things
like
the wind, old curtains, sand, pearls, kaleidoscopes,
sailboats, treasure chests.....
it was very special
very inspiring
i appreciate people bringing something beautiful to the streets
my wardrobe right now is too coherent
too based on labels
lame
i want to collect different, more anonymous clothes
maybe i need to start going vintage shopping again
i want to dress like a scrapbook
When I first read this post I was blown away and immediately printed it out and stuck it on my wardrobe mirror like the crazy fan girl I am. It resonates just as powerfully with me today as it did then. It is an approach to dressing that is difficult to define. It is about disconnecting from fashion and trusting instinct, shopping in unexpected places and buying clothing based on the garment itself and not the tag. It could be designer, it could be high-street, it could be secondhand or homemade. I sometimes wish I could see an item of clothing without the associations of it's origin/maker/price, can you imagine?! It would be so freeing. Shopping based purely on fabric, fit, quality, workmanship, it would be ideal. I realise this is very problematic and contradicatory, but it is a nice idea and something I hope to work towards.