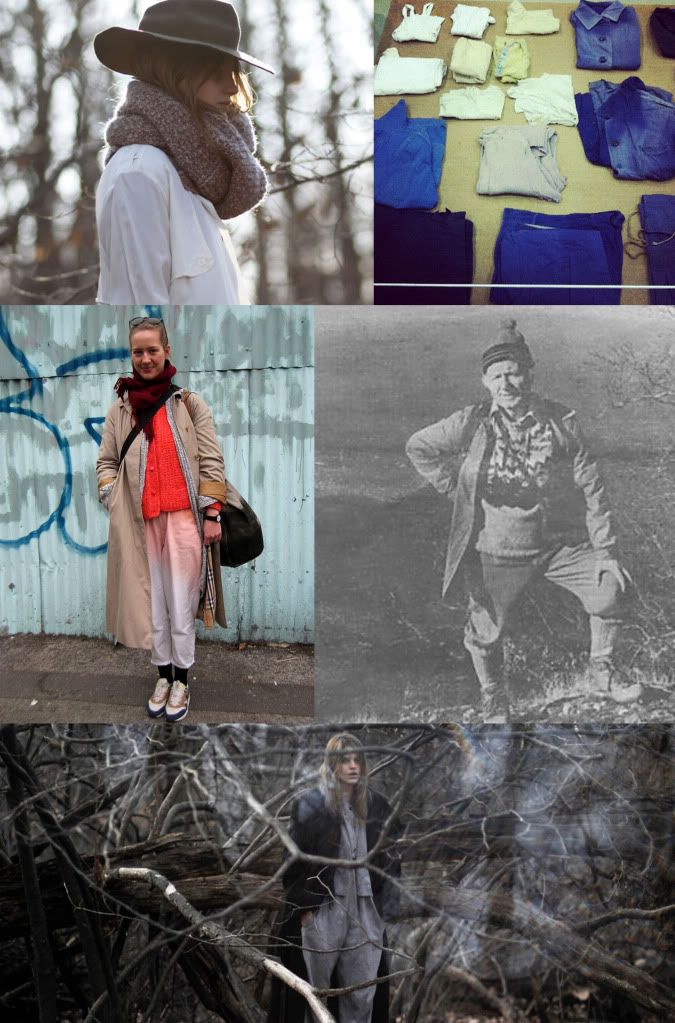 Ensemble from
Where I Was From
- a great online vintage store,
p
hoto
taken at
Song Dong: Waste Not exhibition
(which is on my must see list now) by Tommy via her blog
This is Naive,
super stylish lady photographed by
Anne Bernecker
, photo of Tom Weir - Scottish adventurer and presenter from
here
, another ensemble from
Where I Was From.
Early tomorrow I'm heading up north to some small isles in Scotland where I'll be spending ten days catching ferries, wandering, drinking whiskey, sleeping in a castle (well, a hostel inside a castle, but it is still exciting!), spending time in a bothy on a farm, checking out the local food and crafts, and just generally disconnecting from city life.
In preparation for the trip I've been watching
Weir's Way
on STV player, hosted by the charismatic Tom Weir who visits some of the same places I am going to and chats to the locals about history, community and life on an island. Weir wears the same wonderfully practical outfit in each episode - a beanie, fairisle jumper, Barbour-esque rain jacket, hiking boots and trousers tucked into chunky wool socks - and I had his outfit in mind when packing. I highly recommend checking out an episode or two, it is fascinating stuff.