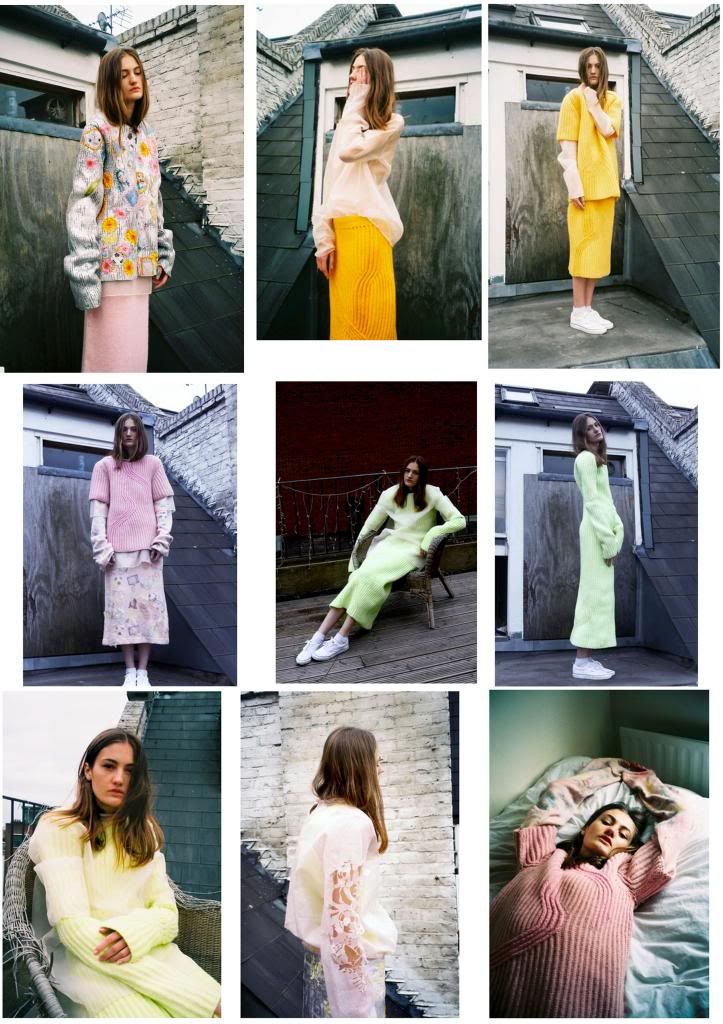 Following my last post, I received an email from CSM graduate
Annelise Armitage
identifying the 'mystery' photo from Pinterest as a shot from her BA collection. It was such a lucky email to receive, as I really dislike not crediting people's work and it was great to have a look at the rest of her collection, which, like the photo in question, is truly beautiful.
Annelise has created a collection of chunky knits in washed-out neons, adorned with dreamy layers of tulle, lace and floral appliques. These are classic shapes undone by oversized silhouettes and artful layering. Styled with white trainers and long unkempt hair, and worn to traipse around damp London rooftops, it is a collection that is both nostalgic and modern. The pieces make me think of raiding my granny and mum's wardrobes, discovering sparkly dresses and bright seperates that reminded me they too were once young.
I can't wait to see what Annelise comes up with next.