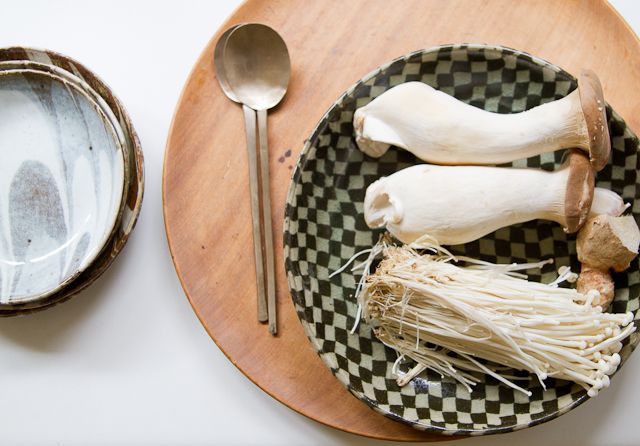 While last Monday was officially the most depressing day of the year, I had never considered the start of the year particularly grueling.
I survived my last two winters in the northern hemisphere fuelled by the honeymoon phase of being in a new city. The excitement of experiencing temperatures colder than I've ever felt, of seeing real fluffy white snow, of the darkness lingering and evenings spent with open fires and mulled wine.
This time round, the novelty has worn off somewhat. The snow is now an obstacle, the cold often biting and the darkness limiting. So to avoid becoming one of the moaning masses, I've turned to the reliable old internet for some distraction and inspiration in the form of interesting homes, people and food.
Three new favourites which tick the above categories (and induce a whole lot of lifestyle-envy) are
Keke, Manger
and
Howlowhat.
The blogs above have reminded me to keep pursing new recipes. To continue learning about how what we eat affects who we are. To make the most of the seasonal produce. To experiment with ingredients which are foreign to me. To get out of the city more often and use my hands, my head and my heart everyday.
Ok so my life may not be all hand-picked organic vegetables, rustic wooden tables adorned with charming antique crockery, Scandinavian furniture and sunlight. But this year is not about dreaming, it is about action. Go hard or go home, as my better half says.
I don't want this to turn into an aspirational 'new year, new you' kind of post. But I do want to remind myself and maybe others that while our lives may not be photogenic, Selby-worthy sequences, after all reality is far more messy and chaotic, there is no excuse for sitting around complaining. 2013 is about getting shit done.