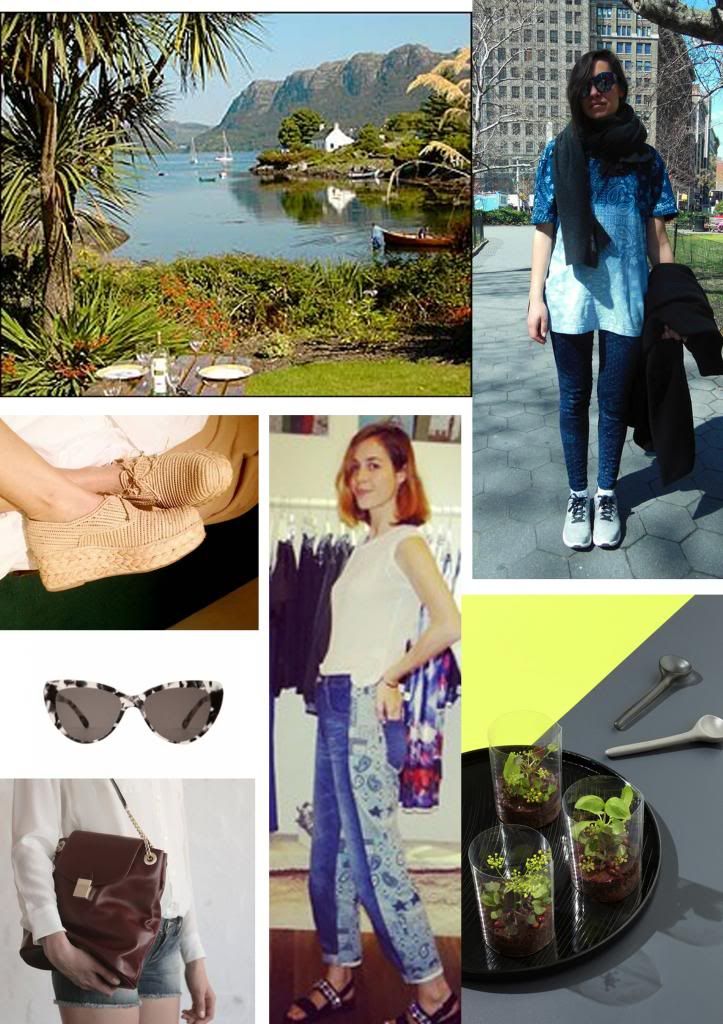 Things that are good:
Next week I'm off on holiday to northern Scotland, to stay in a cabin near a small town nestled between the highlands and the sea. It will probably be grey and cold, and not at all like the photo I've included in this mood board during a moment of wishful thinking, but I'm really excited to breath fresh air, drink delicious water and most importantly spend time not on the internet but instead slowing down my brain by reading (real) books, watching full-length films (and not flicking between things on Netflix), walking and running (without having to dodge hundreds of people) and doing nothing.
Let me know if there are any 'must read/make' books, articles or recipes you have come across that I should take away with me!