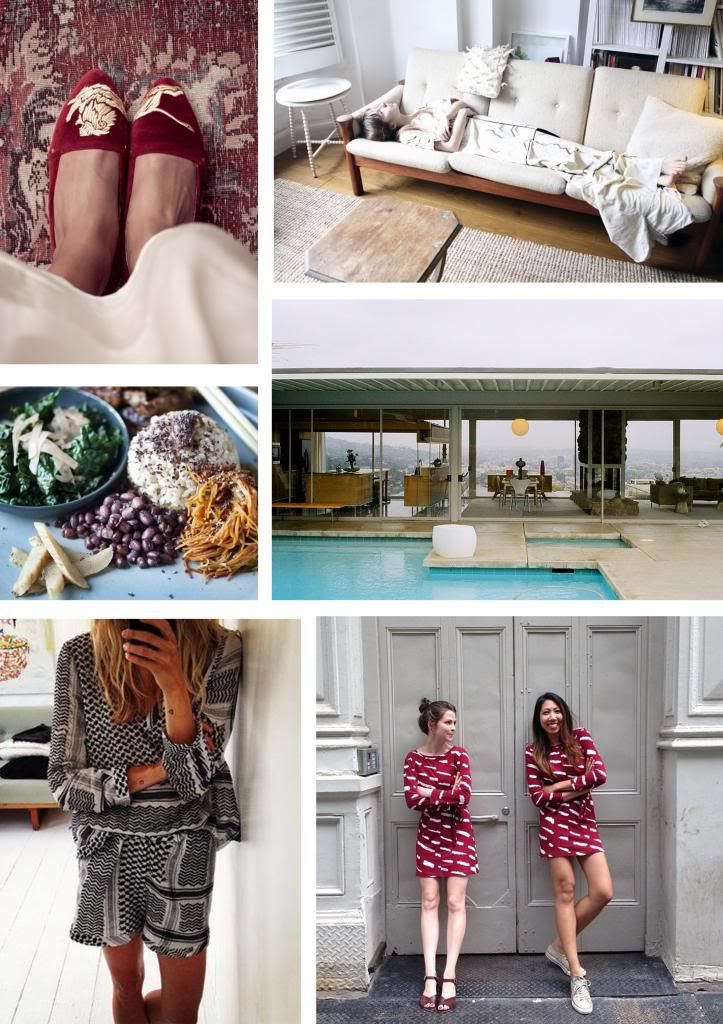 It's hot outside and I've finally succumbed to the office cold that's been going around. So instead of going out and about this weekend I've had to force myself to stay in and rest. It's not so bad though, I've been doing a bit of wedding planning (the dress is sorted!), a bit of holiday dreaming, and a bit of clothing and homewares wish-list making. I've been making myself healthy, cold-fighting foods inspired by
Welcome to the Harvest
's Macrobiotic Plate, and drinking copious amounts of homemade ginger tea.
Speaking of health, I recently started a new blog that will focus on food and wellbeing which you can visit
here.
It is basically a way for me to document my own food journey, so will be a mix of recipes, features on food businesses and will explore different approaches to health. The past six months or so I've been having a few health issues myself that have led me to be even more interested in how food can work for us, not against us. After a lot of trial and error on my own, a few weeks ago I started an elimination diet (under the guidance of an accredited dietician - I don't recommend trying this by yourself or for fun!). While it is greatly restricting and a bit annoying especially when it comes to eating out, it is only short term and I feel so much better. Soon I'll get to reintroduce foods and find out the culprit. Aside from the personal health benefits, this experience has made me even more curious about the links between what we eat and how we feel. There is so much information out there, I'm hoping to record what I find. Plus, it will allow me to keep this blog focused on fashion, art and design.