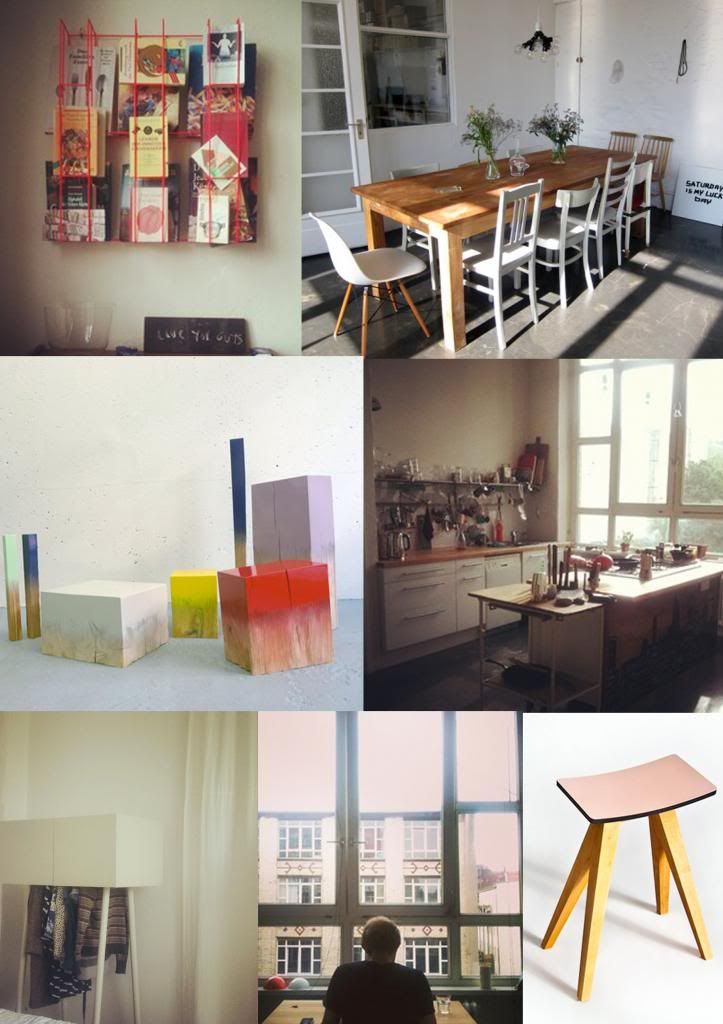 When I was in Berlin recently, for the first three nights I stayed in the spare room of an apartment/design studio owned by Alex Valder and Judith Seng. Product Designers by trade, the couple have set up their studios in the apartment, allowing them to work alongside each other with their teams by day.
To say their home is amazing is an understatement. From all that I've seen and read, it seems to be a rare gem, the dream space that every Berliner (and tourist!) hopes to stumble upon one day. With tall windows bordering the entire building, polished concrete, and, my favourite, a huge kitchen/dining space, it was one of the coolest places I've ever had the fortune of staying. Not only was the space incredible, but as Alex and Judith are designers there were so many interesting and exciting pieces of furniture and other bits and pieces inhabiting the space. Some pieces they had designed themselves or were relics from previous projects, some items they had found on the streets, and other things they had salvaged from old East Berlin buildings in the 90s.
I was totally smitten with the book shelves, the half-hidden wardrobes, the 'trestle' stools and mismatched chairs collected by Judith in the kitchen. You can read more about all their projects, workshops and exhibitions on their websites here:
Judith Seng
and
Alex Valder.
And if you are planning a trip to Berlin, you too can stay with them through Airbnb.