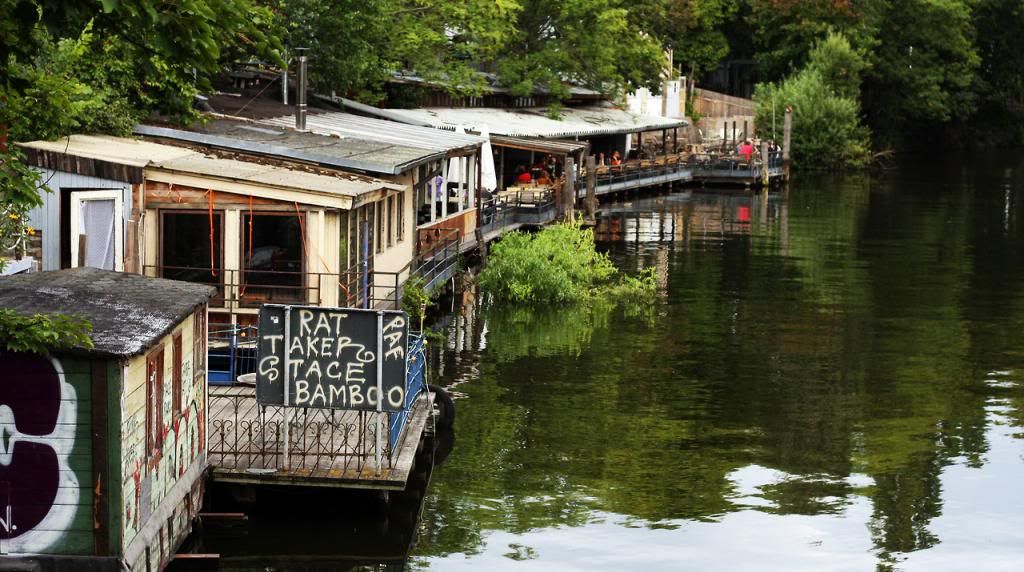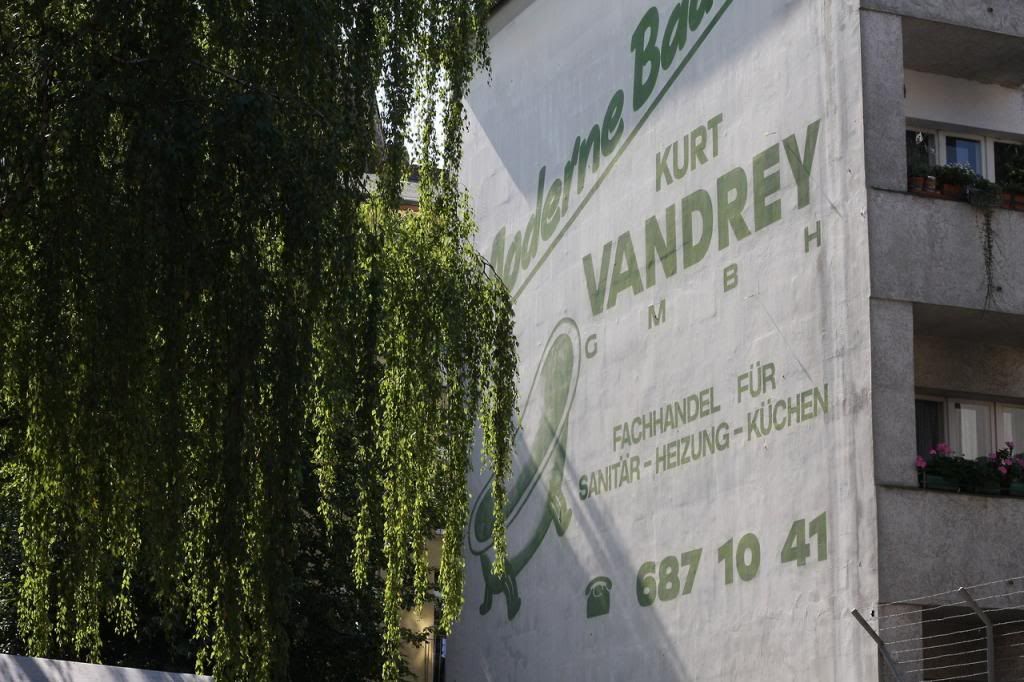 Last week Paddy and I went for a city break to Berlin. We used the brilliant
Airbnb
to rent our accommodation and split the six nights over two different apartments. The first was a room in Kreuzberg in an amazing converted-warehouse sharing with the owners who lived and worked there - more on this in an upcoming post. The second was an apartment in Neukolln that was decked out with the most beautiful mid-century furniture, a lovely fish tank and a heap of plants spilling into the living room from the balcony.
We spent the week mainly exploring the neighbourhoods where we were staying. We discovered an abundance of amazing bars, cafes and restaurants on even the most residential of streets.
What stuck me most, especially coming from London, was the sense of space. There were so many places that would be teeming with people and hour long queues back home, but in Berlin there was room to move, to breath, to dance, to eat, to drink. It wasn't a ghost town by any means, but it was comfortable. The pace of life was slower, or at least less rushed and chaotic, less stressed. Of course with that said, I am seeing this all through my lovely rose-tinted holiday glasses - I'm sure Berliners have their own fair share of problems and worries.
In any case, it was a wonderful week and we really got into the rhythm of life there; sitting and chatting in cafes, walking all over the vast cityscape, sitting and chatting in more cafes, visiting markets and parks, then ending the days over long meals at local restaurants or with a drink in a candlelit bar.
Some of my favourite spots:
The Black Lodge
- a recently opened and super friendly bar in Kreuzberg where you can hang out and have a delicious drink (I recommend the Whisky Sours and dutch beer) in the Twin Peaks inspired Red Room. Disclaimer: this is owned by my friend's boyfriend but it is truly great - so good we went there twice.
Voo Store
- lovely concept store, stocks Wood Wood, Acne, Carven, and has a small cafe
Prinzessinnenngarten
- community garden with a cafe, hosts workshops and talks.

Tempelhof
- the old airport has been turned into an open public space where people go to cycle, fly kites, picnic and sunbathe. The plan is to develop the space over time and incorporate some housing while maintaining a lot of green space for people and animals.
Soluna Brut Und Oel
- a bakery in Kreuzberg that makes amazing bread that apparently get better with age (optimal taste is on day 3) and is baked in a clay oven in the middle of the store. I'm not allowed to eat much gluten/wheat at the moment but my love of bread meant I was more than happy to go along with Paddy just to see the place and indulge in a tiny bite or two. We bought a dark sourdough to take away and the lovely man who served us was so excited when we mentioned we had read about his bakery in a Berlin guidebook that he gave us two croissants for free. Now that is hospitality!
I've also compiled a list of a few of my favourite food spots on my other blog which you can read here:
Chop Chop & Change